---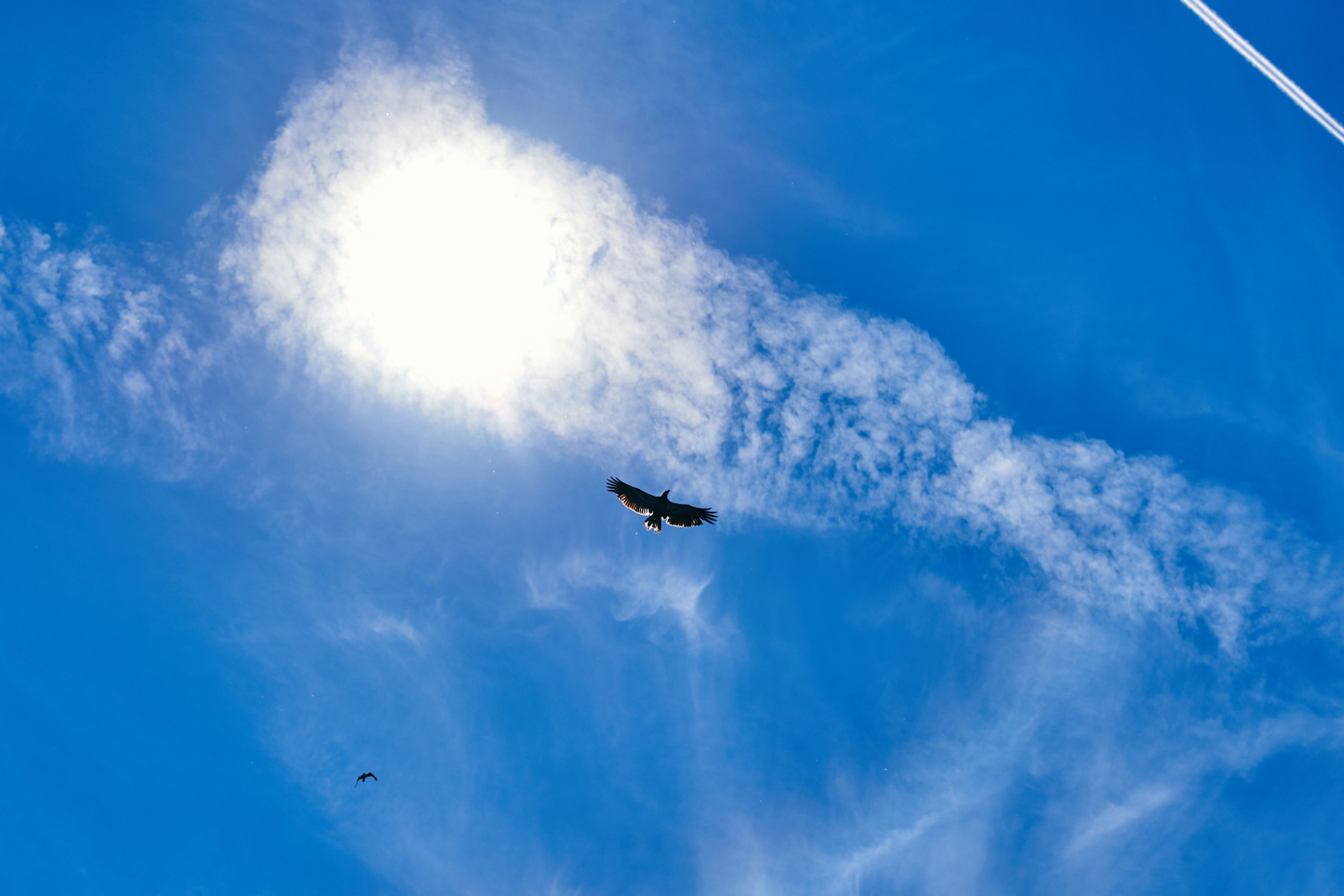 I'm not going to pretend that I'm not tired... I'm nearly exhausted. Don't worry, though. I'm going to get this post out early and then sleep some.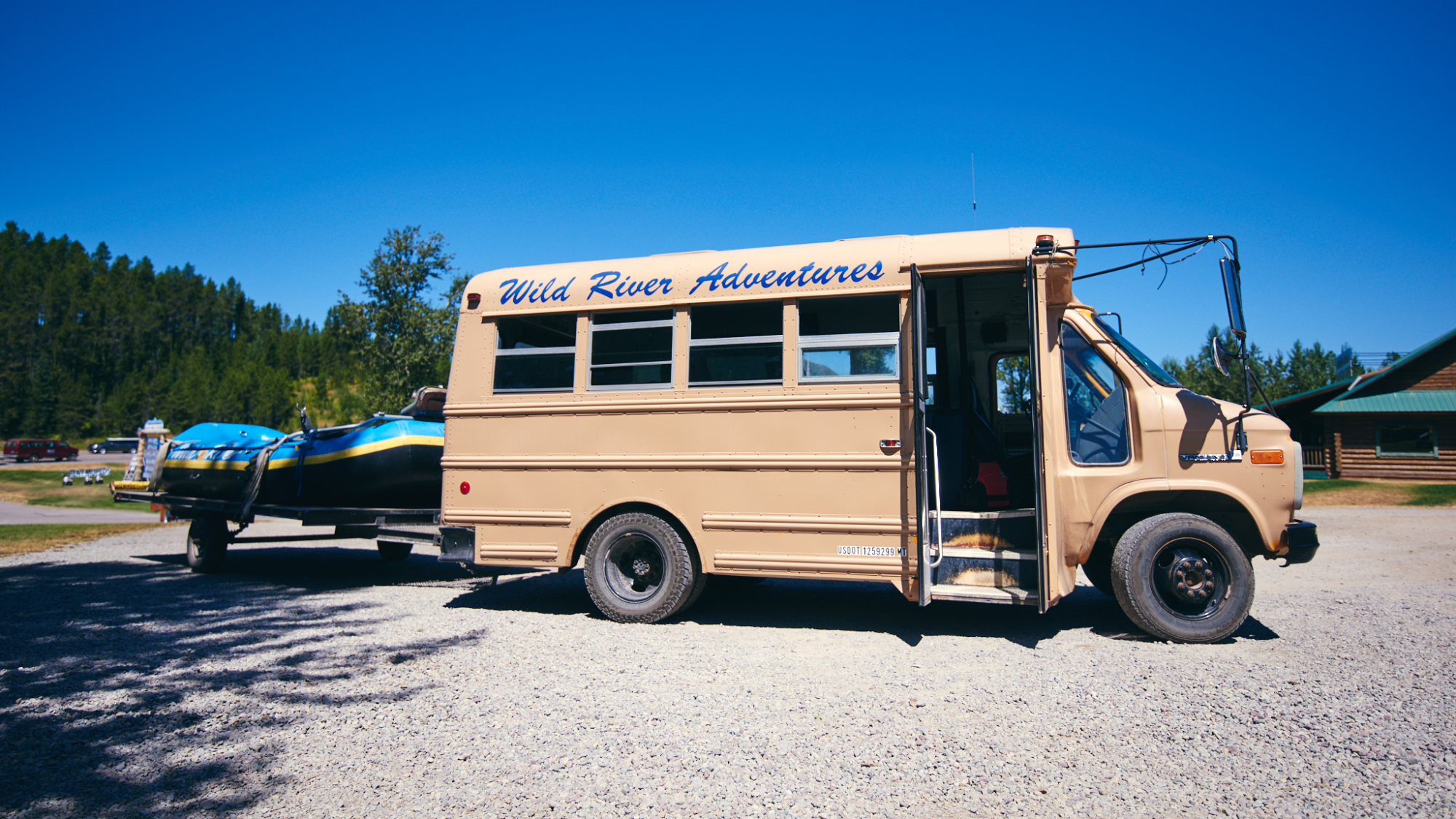 Our day really began with the busy routine of getting the kids' breakfast, washing dishes, filling the water tanks, emptying the gray/black tanks, and securing all of the items that could fall during transit. Then, we drove for two hours around the outside of Glacier National Park for two hours until we finally arrived at the Wild River Adventures staging ground. Out of one bus, and into another.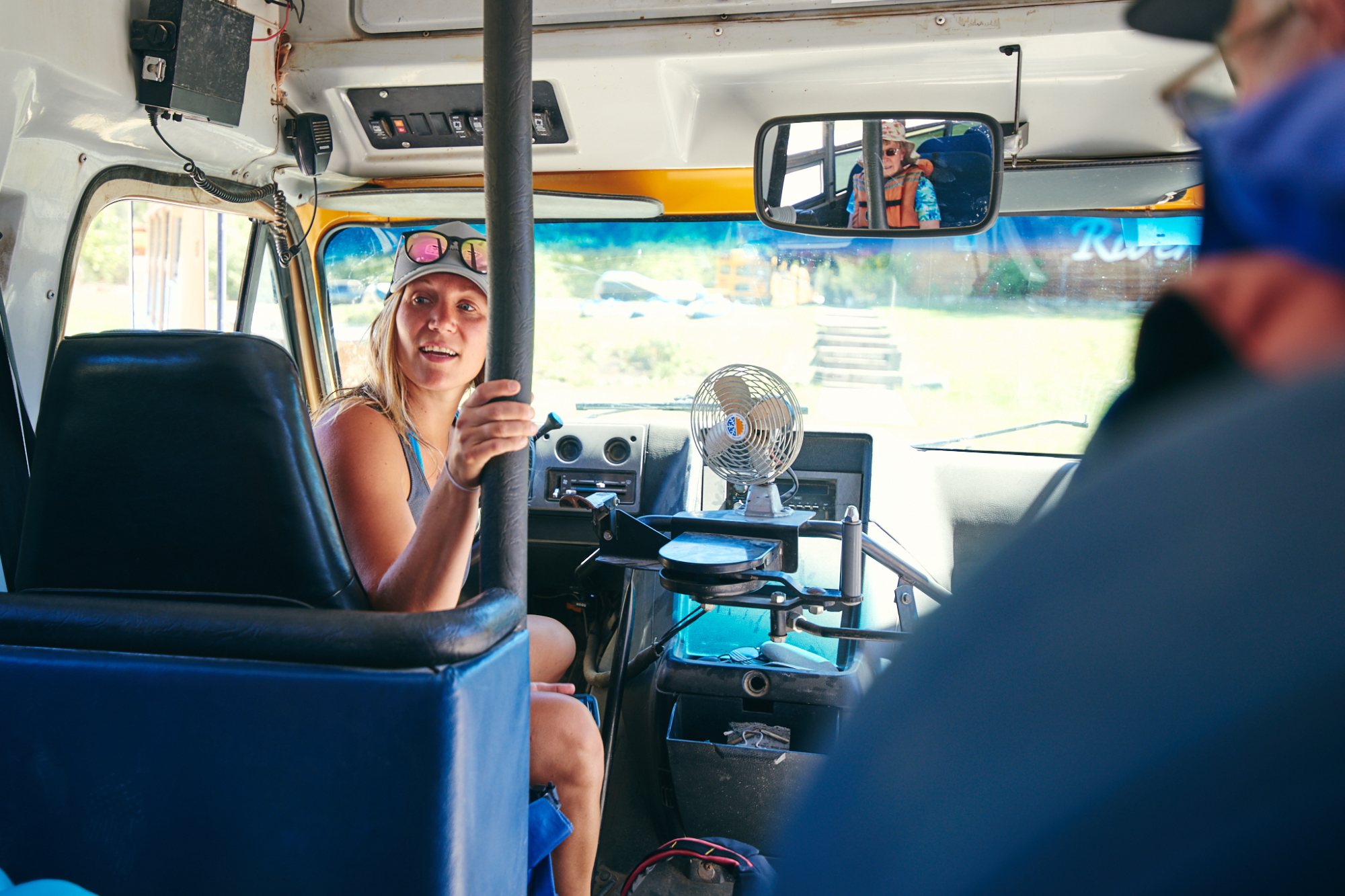 Our bus-driver and boat-captain, Lexi, filled us in on the details and got us outfitted with safety gear.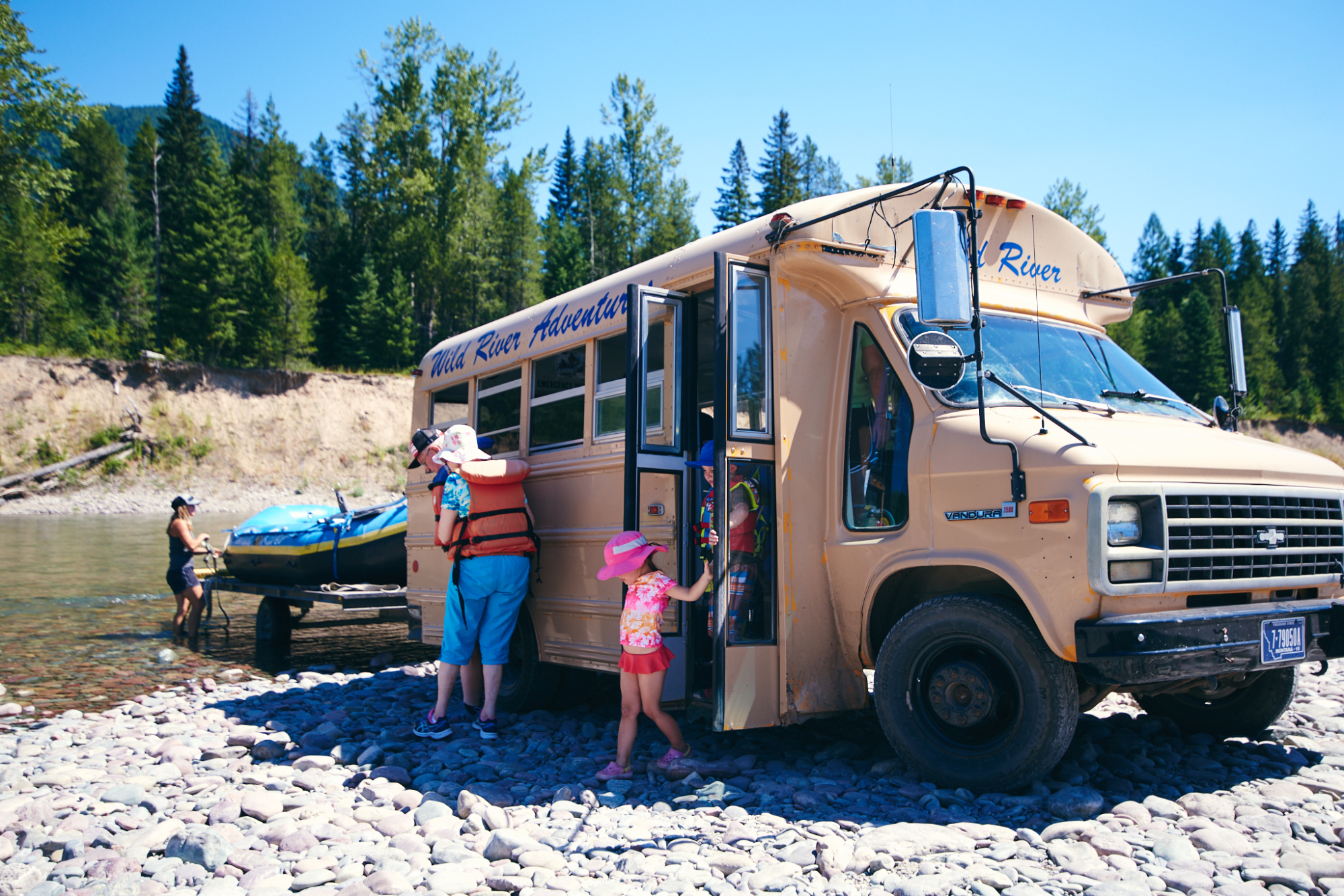 We unloaded at the point in the Flathead River where the whitewater tours get out. This tour was described as "scenic."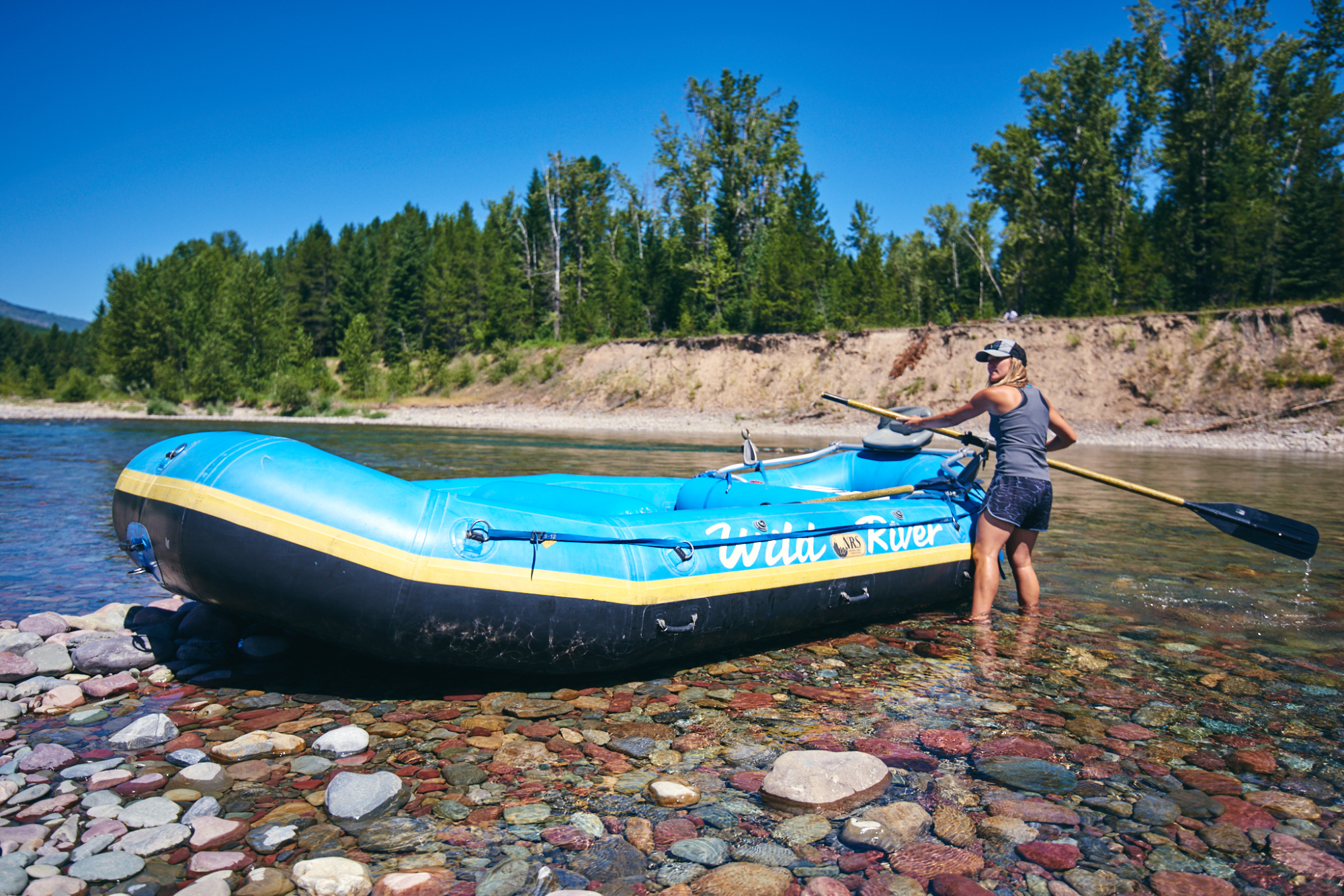 Lexi put us in clear, cold water. It was so refreshing to get my feet wet.
The river was so calm, I even had the full confidence to bring my big camera without worrying that it would get wet. The Nikon is splash-proof, but I wouldn't be able to recover it from the bottom of the river.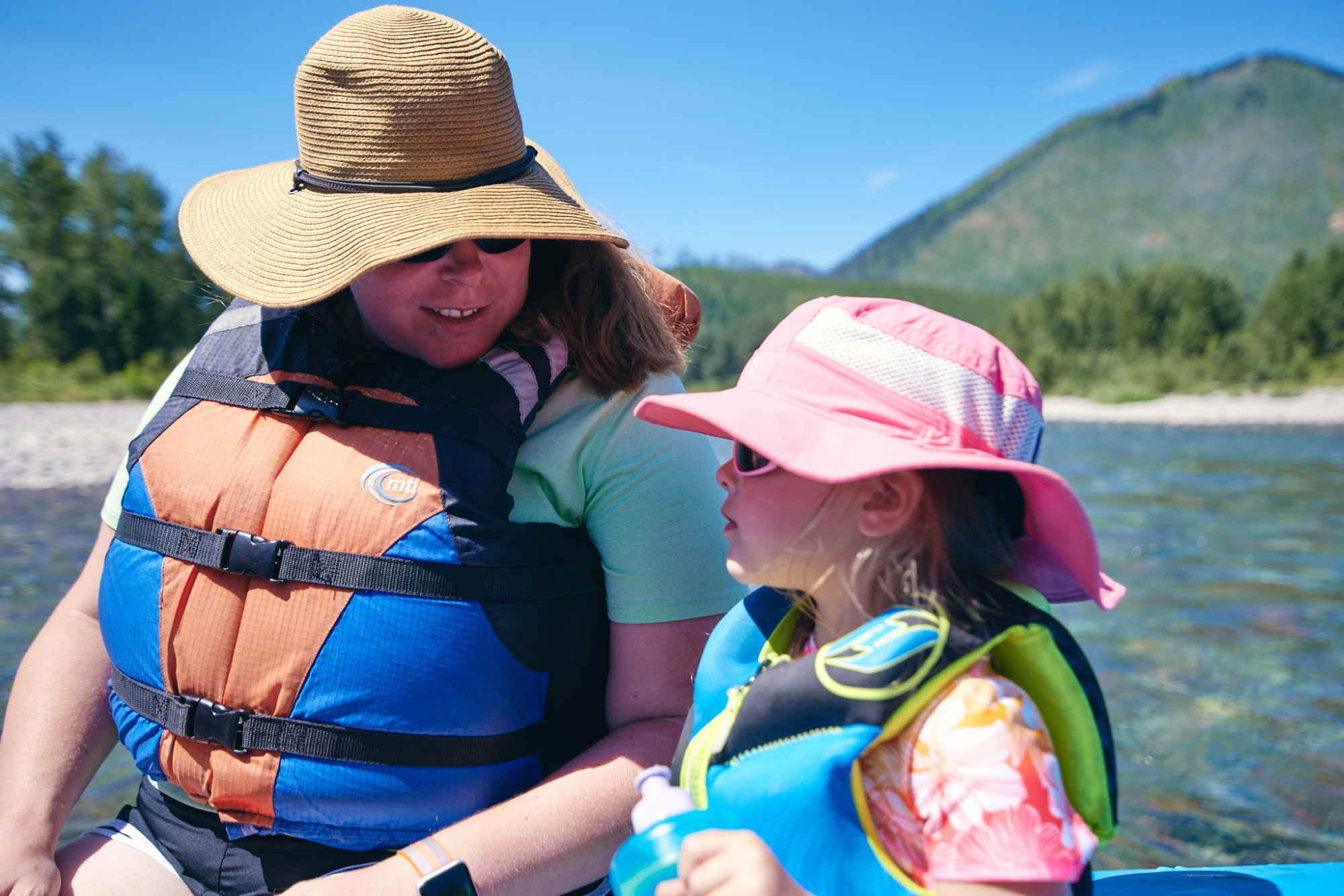 Jen is tryijg to reassure Adelyn that we will not, in fact, go over any waterfalls.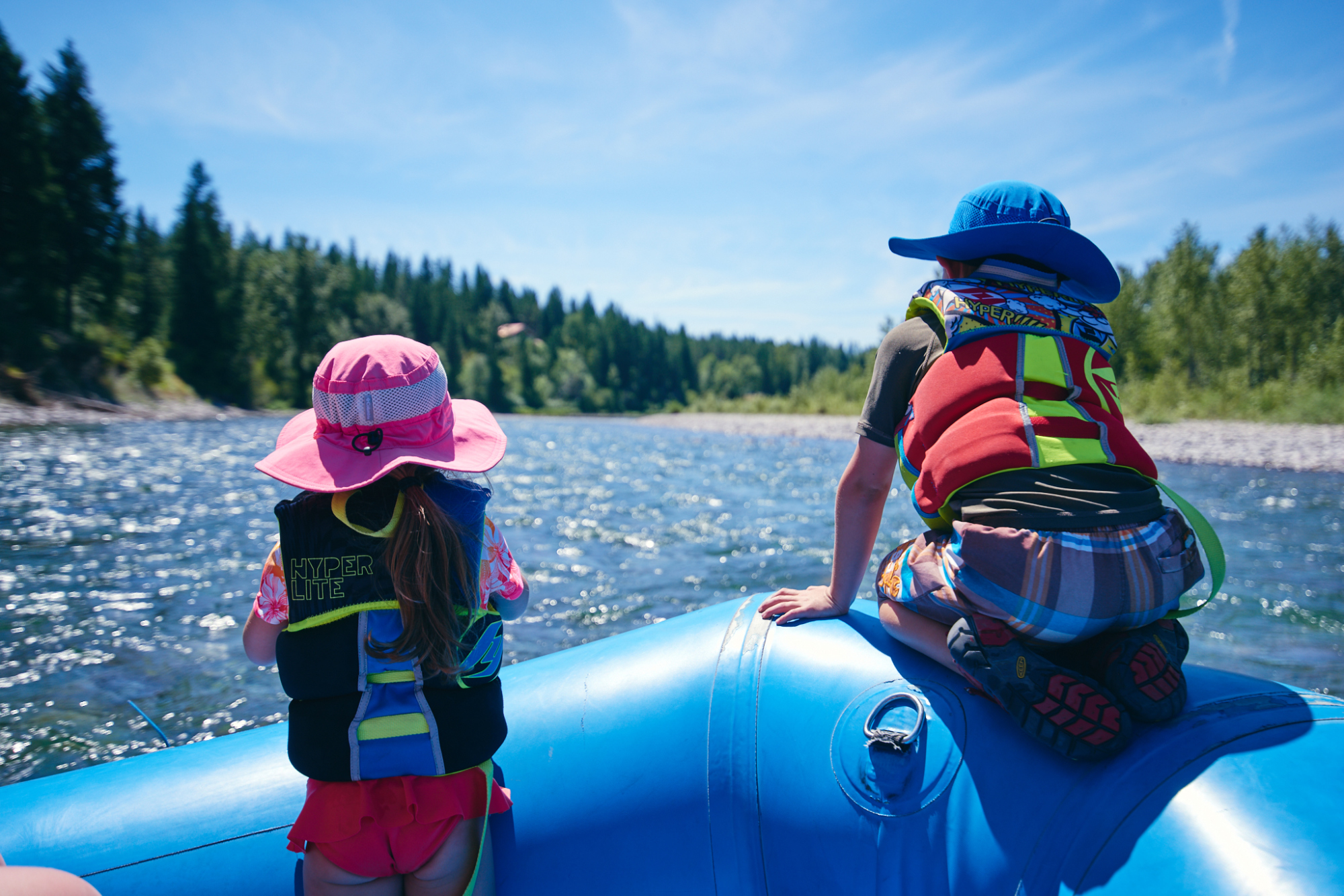 On the other hand, Owen spent the whole trip asking for as much trouble as he could handle.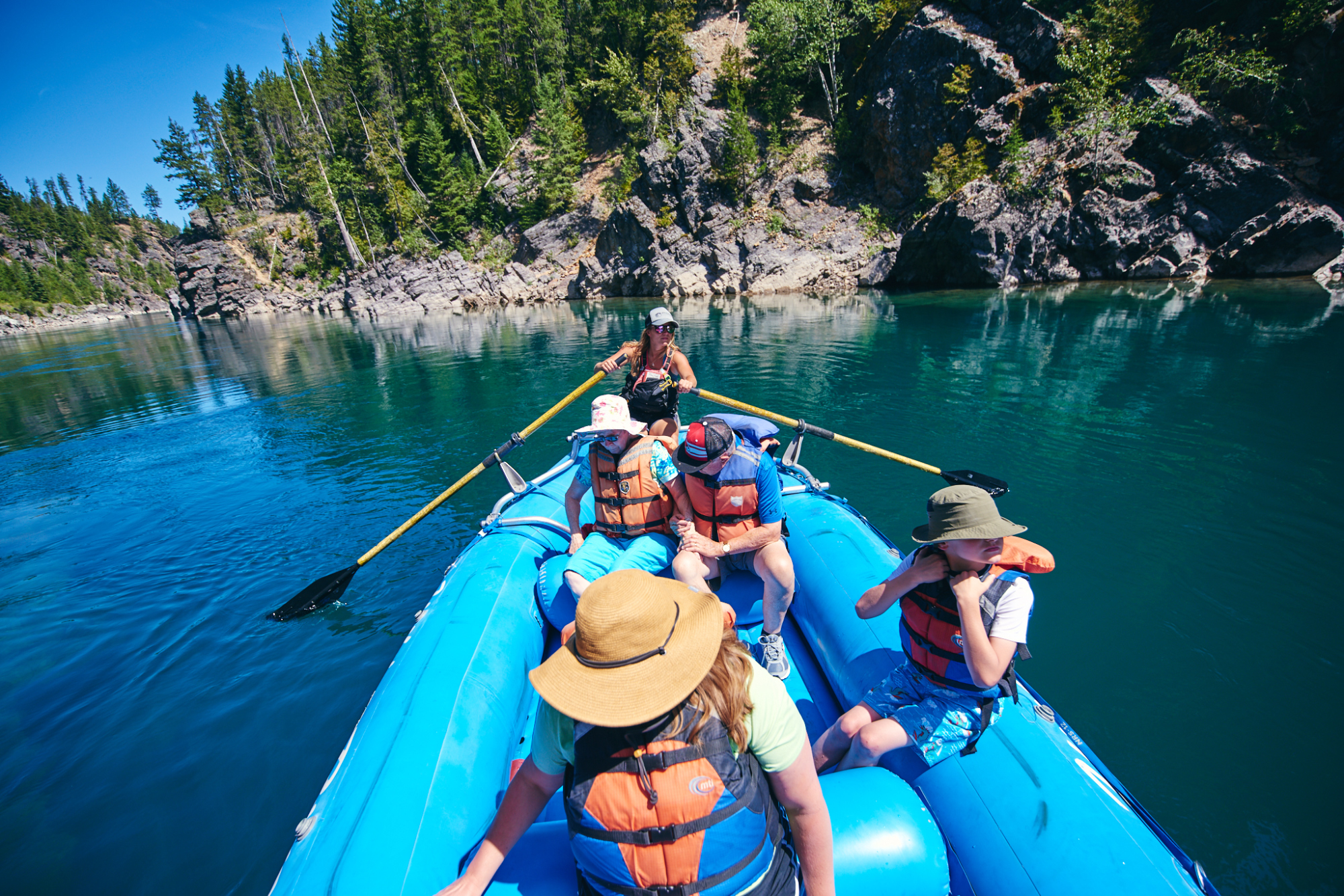 We really enjoyed having Lexi as our guide. She was incredibly patient with our group, She packed us lemonade and cookies, and she didn't seem to mind when Adelyn had a melt-down and threw her sunglasses into the river. We watched them disappear as they sank to the bottom of the river.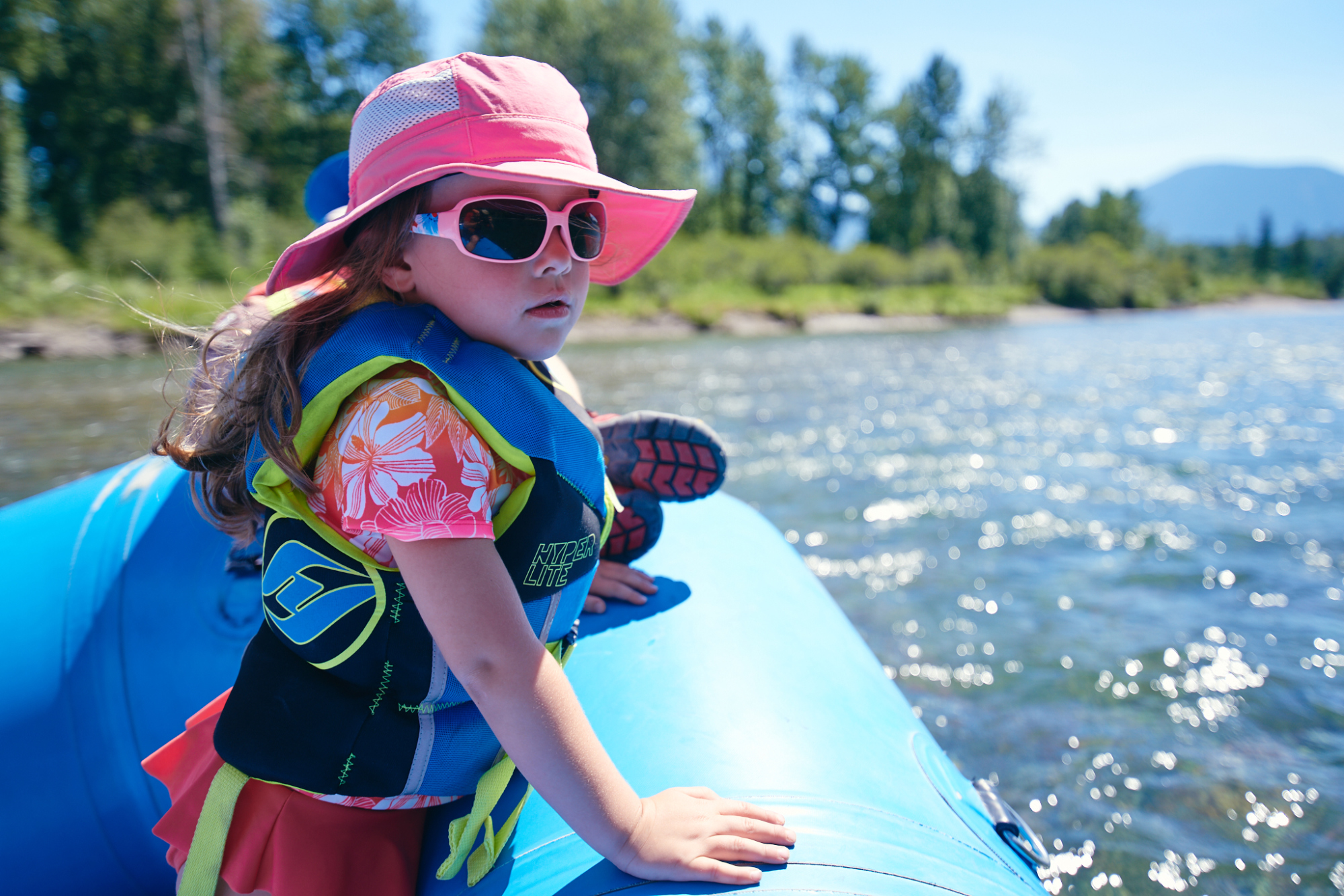 Take a good look at those glasses because that's the last time anyone will ever see them.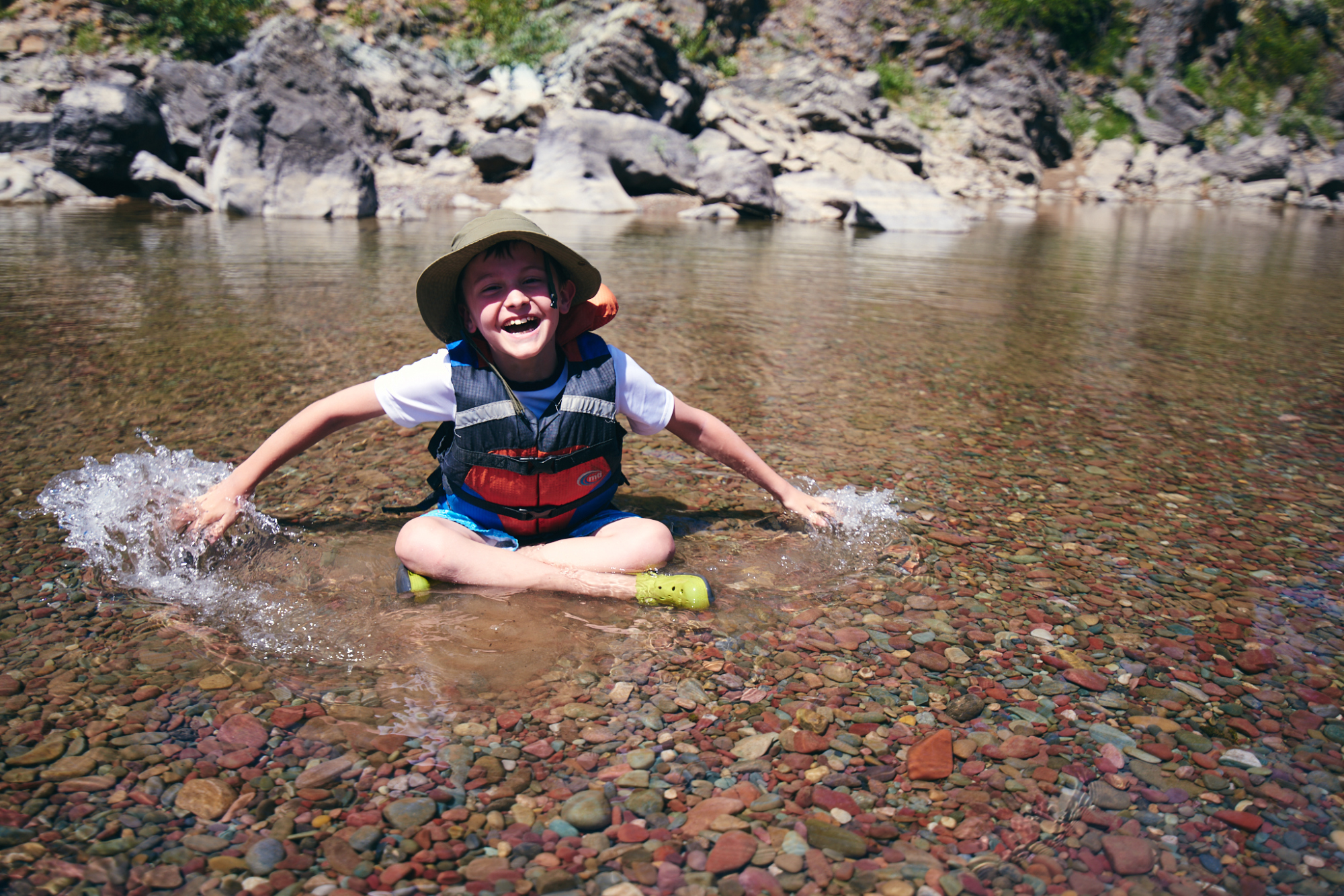 Hilarious side note: Evan figured out that he could pee in the river if he sat down in water that was deep enough. He didn't count on me telling the world how awkward it was, lol:)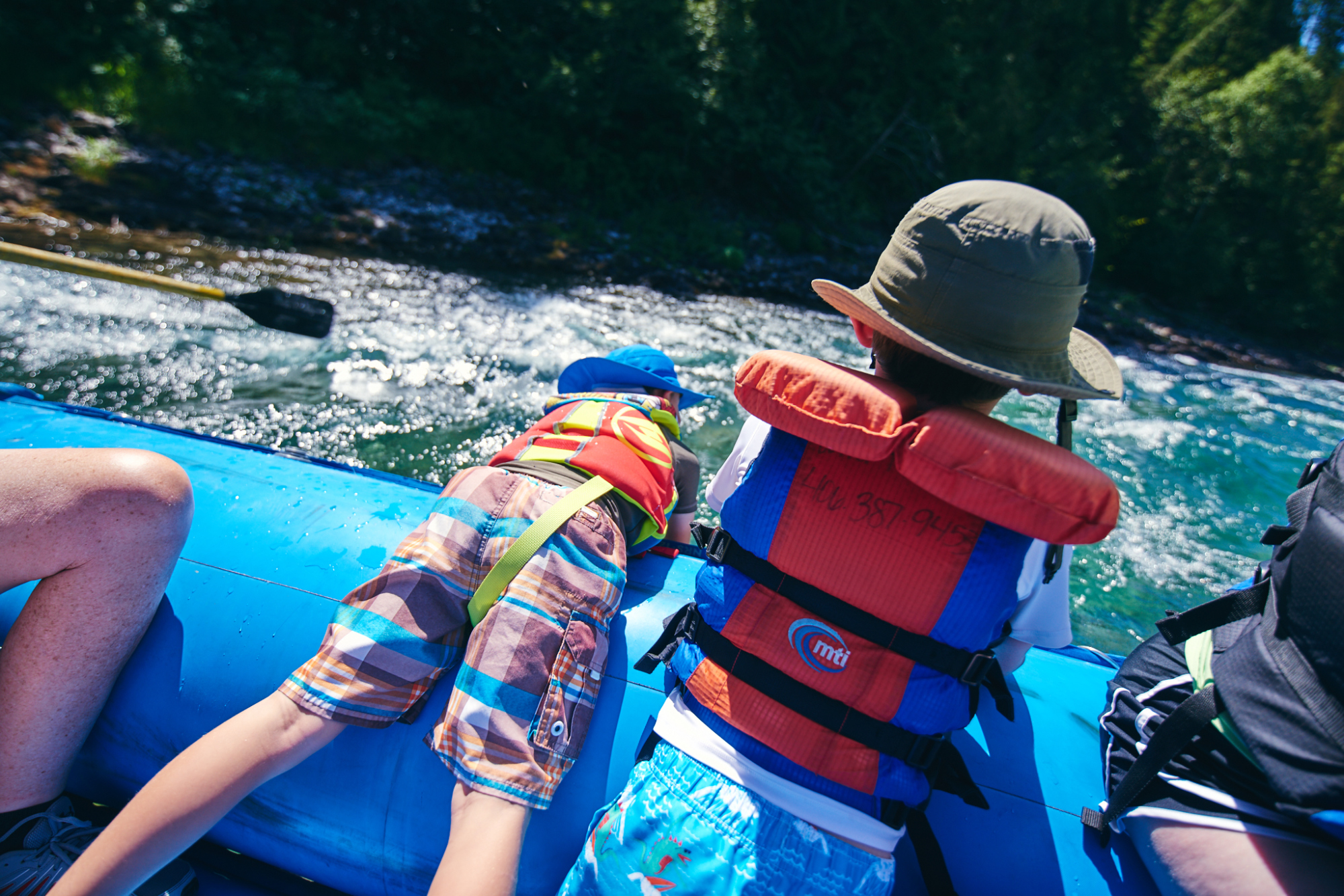 The boys had a good time, though. See all those "rapids?" Yeah, it was like laying in the lazy river at any of your favorite water-parks. After several hours drifting on the water, we got back to the bus and then back to the RV for another couple hours in the car before arriving in Missoula, Montana.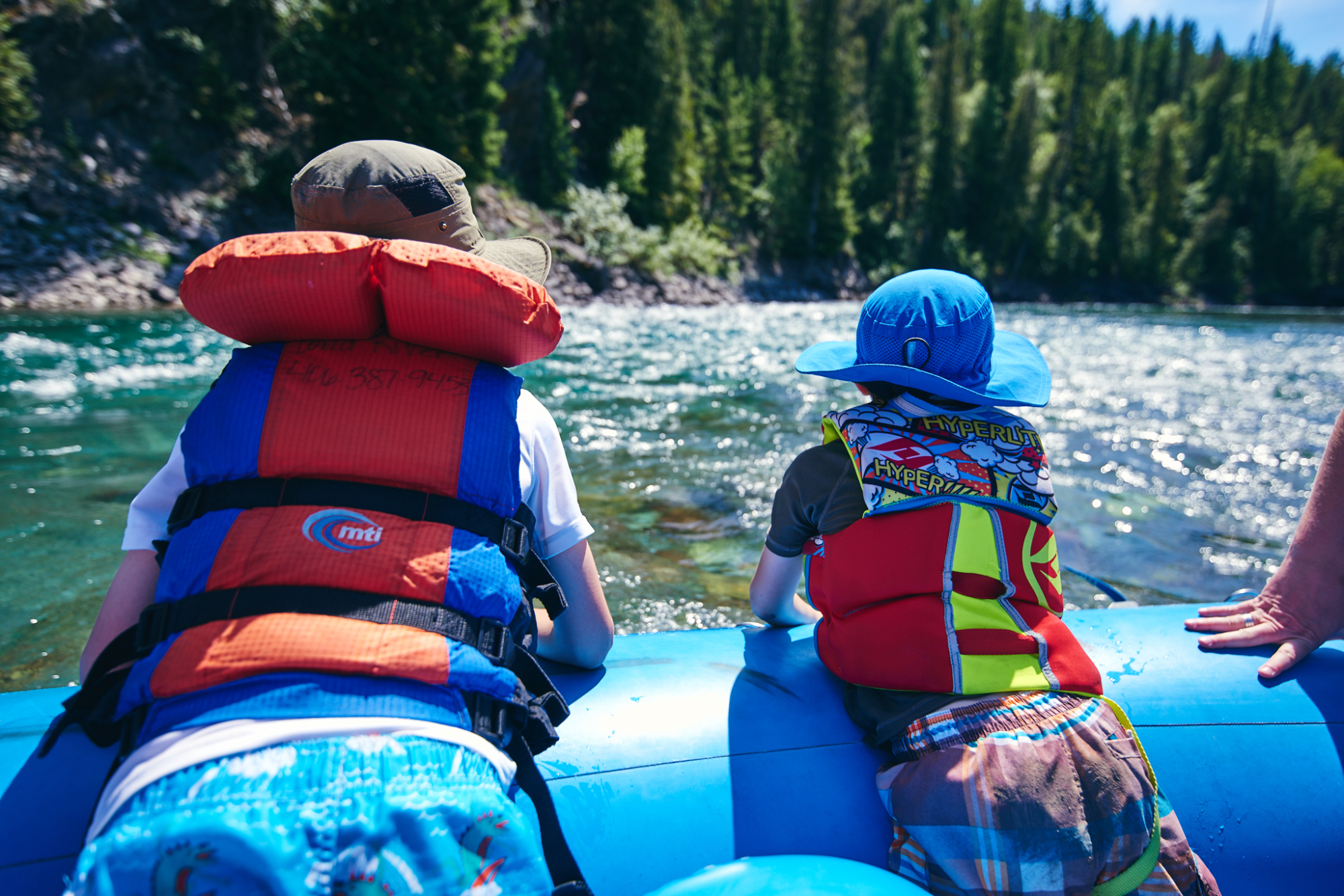 That's all for today, but I'll be back tomorrow. In the meantime, Let's all get some rest. Yellowstone is coming up and I'll want to be in good form for that one. Till then, take care, friends!
- Wayne