---
(Due to the complete lack of internet, this post went up[ about nine hours later than usual)
Gasoline, Cabins, RV Sites, Full Hook-Up, Shady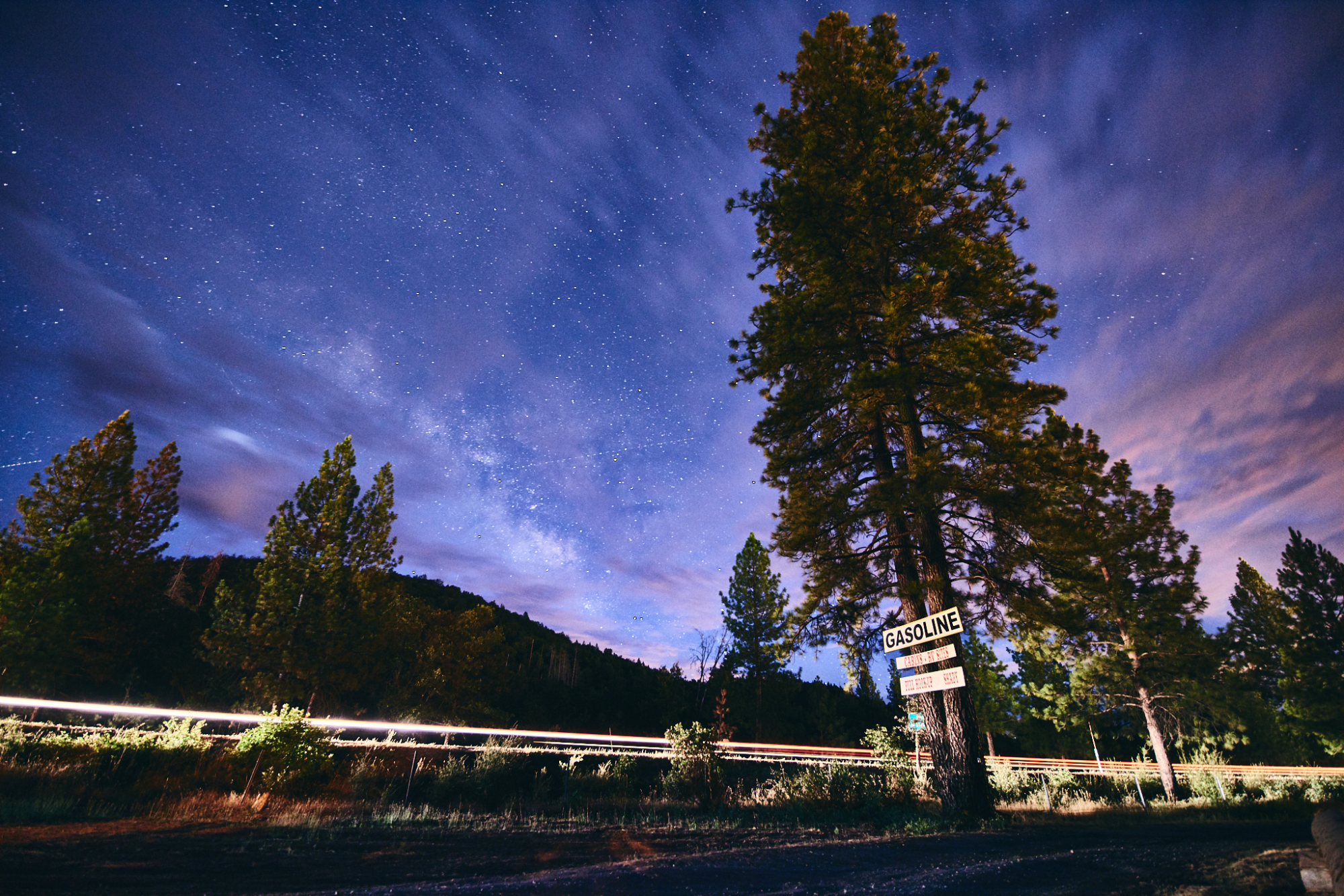 We've arrived at our campsite outside of Yosemite National Park. Jen says that the trade-off for having the benefits of being out in the middle of nowhere is that you're out in the middle of nowhere.
I only made one image with my real camera today: a long exposure using passing cars' headlights to illuminate a sign that read, "Gasoline, Cabins, RV Sites, Full Hook-Up, Shady." Yes, that is pretty shady. I can't be the only one who reads that sign in a slightly different way, right? The night sky holds thousands of stars that are visible to the naked eye. The clouds in this image were left over from todays's hazy fair weather.
Tomorrow, we're planning to drive into the park as early as we can. We'll see how that goes, though. We're hoping to park the RV somewhere near the center and take the shuttle to see some of the best features of the park. I don't have any internet at the moment, so if you're reading this, then we've already moved to a point where I could find some LTE and upload this post.
I hate to cut it short, but I really have to get some rest before we go into the park. We're very nearly half-way through this adventure, so there's that. Thanks for reading and I'll try to do better tomorrow. Take care, friends!
- Wayne