---
Yosemite National Park, Day I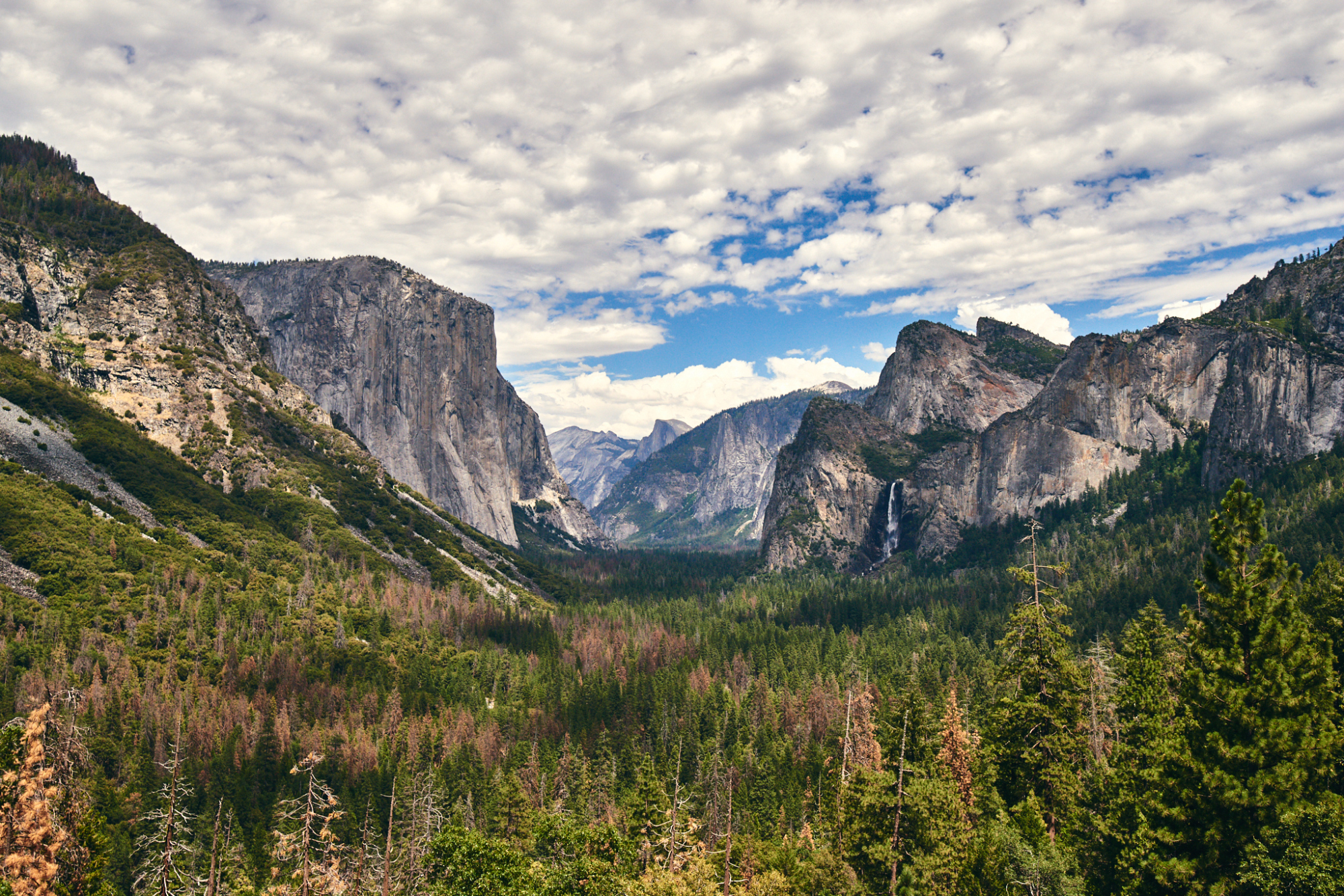 There's a moment in a relationship when you know if it's going to happen. That moment comes when you realize that it's inevitable. You can try to stop it, but you know that if you don't push through all the uncertainty, all the what-ifs, all the reasons why it might not work, that you'll regret not having been more determined. Something clicks and you're smitten. You know without a doubt that you're in love.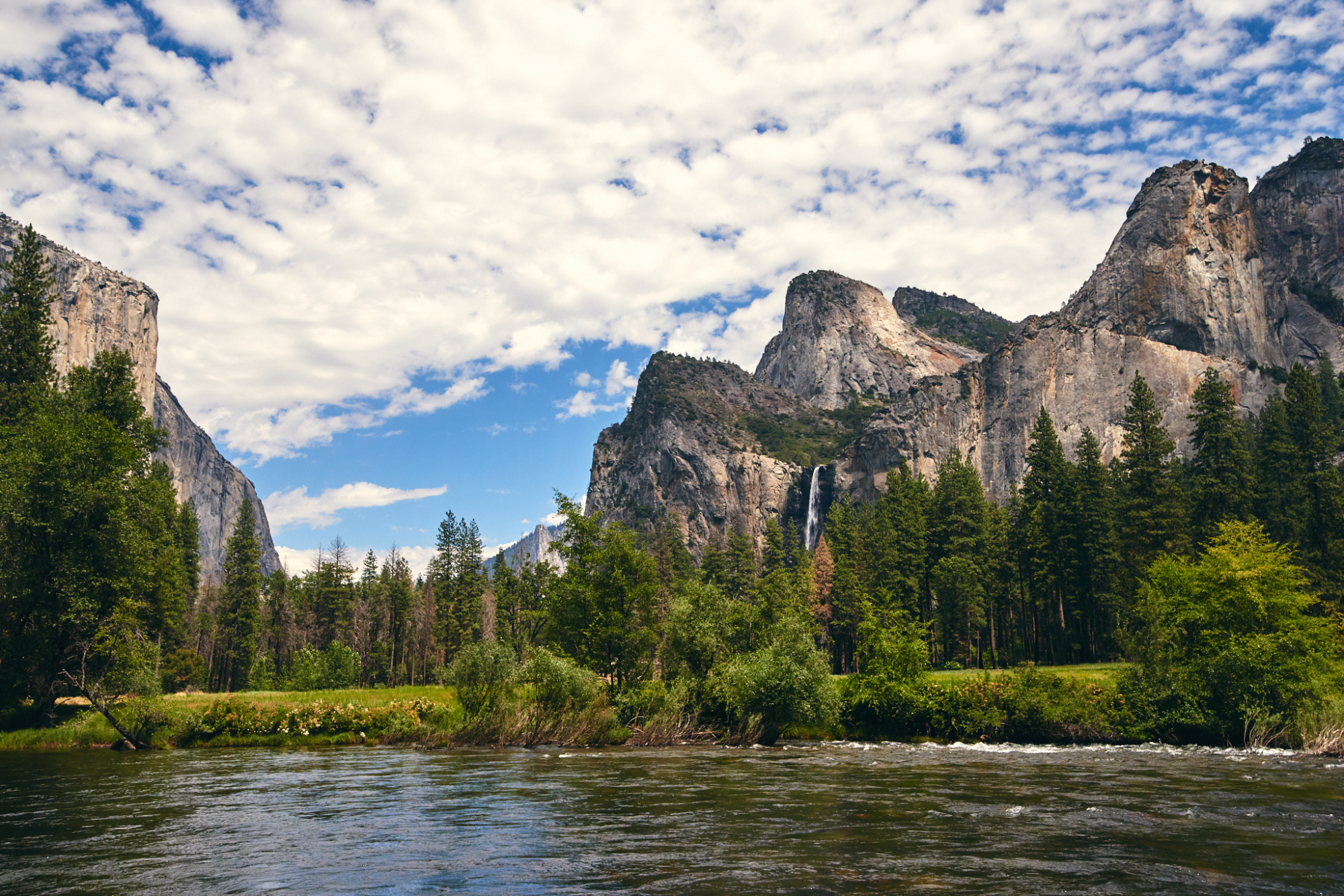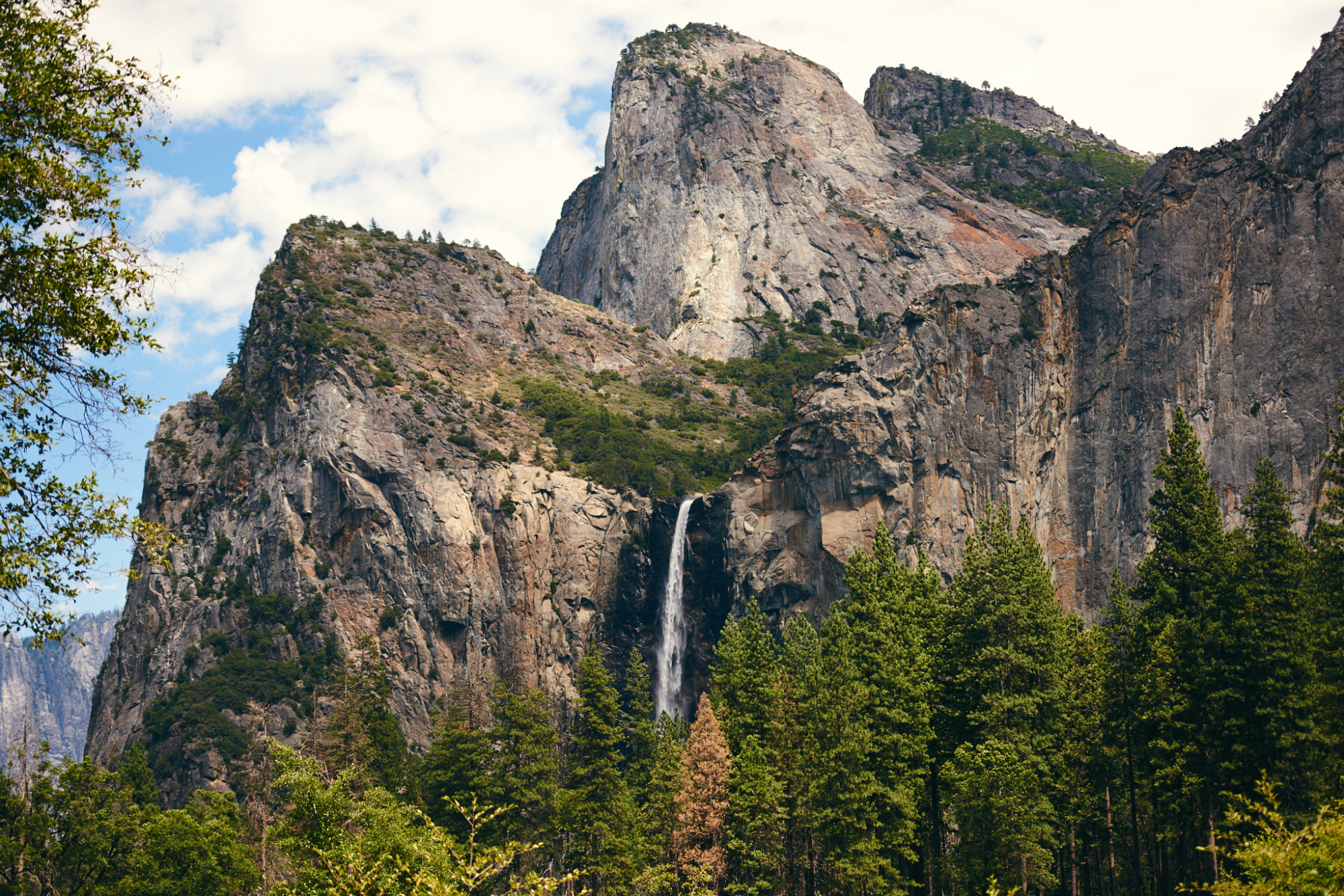 The earliest people to settle this Ahwahnee valley cultivated the land as one giant garden that would supply all of their needs. Their name is now lost to most people, but their culture is still written on the land that we now call the Yosemite valley. They were wise to encourage regular fires that made the land more useful. They had known for a thousand years which areas of the valley would be safe for dwelling and which would be prone to flooding. They respected the wildlife and kept peace with the other species living as their neighbors. Every National Park Service ranger that I've spoken with tells me that we're just now starting to understand how to live with the natural world in this way.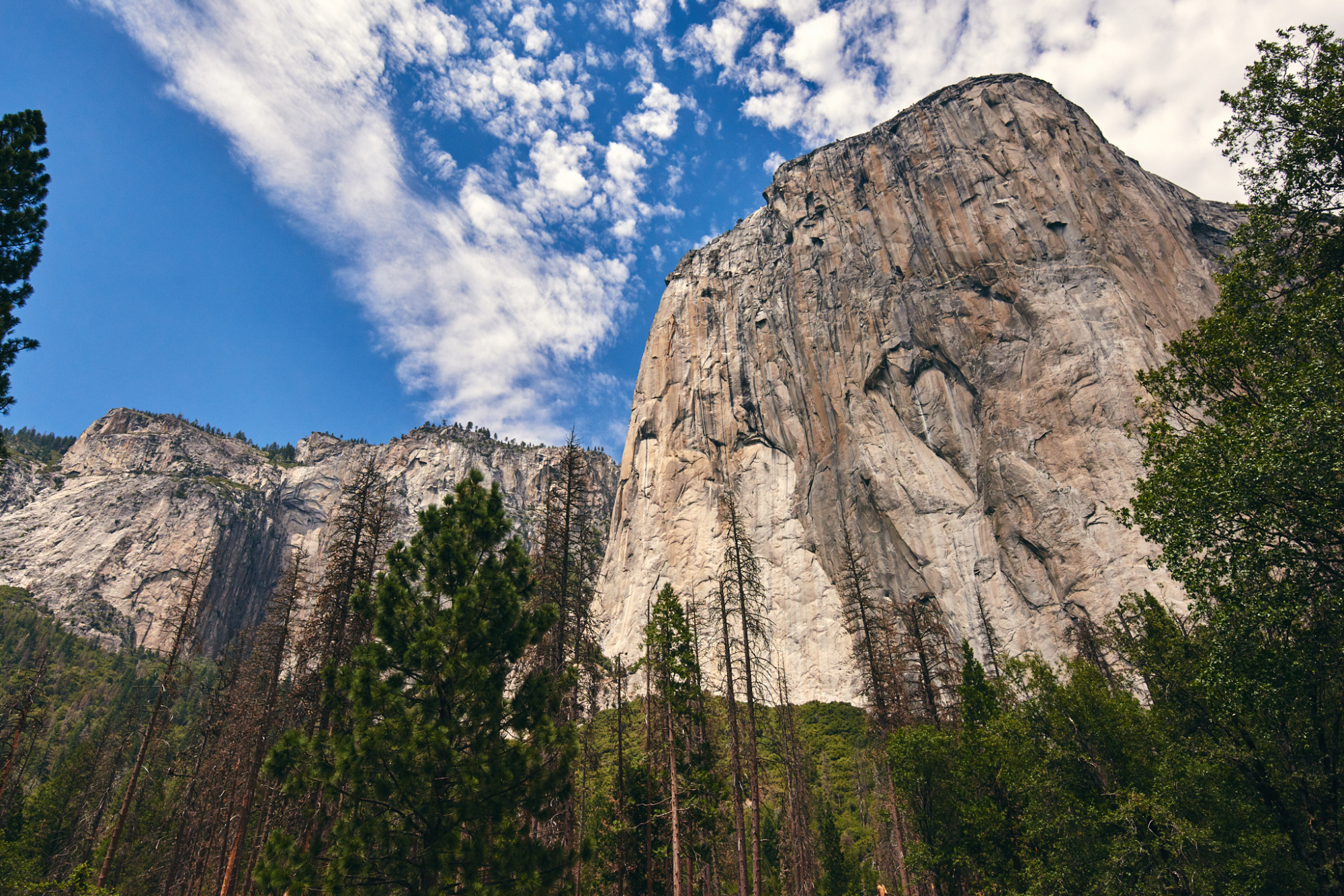 I read in a guidebook that the park is 761,268 acres in size, but that didn't mean anything to me. It still doesn't, if I'm honest. I haven't walked through even one percent of that area, but I'm telling you that I could fill my heart in this space. There are so many wonders to experience: the mountains, the river, the trees, the wildlife, the flowers, the waterfalls, the sounds of the water and wind moving through the spaces. It's no wonder that people like James Mason Hutchings, Galen Clark, John Miur, and Ralph Waldo Emerson fell in love with this place and fought to protect it. Presidents such as Abraham Lincoln and Theodore Roosevelt signed legislation to preserve this tract of land for our generations to enjoy. And after writing that last few sentences, I truly wonder whether they could ever imagine that it would exist as it does, today.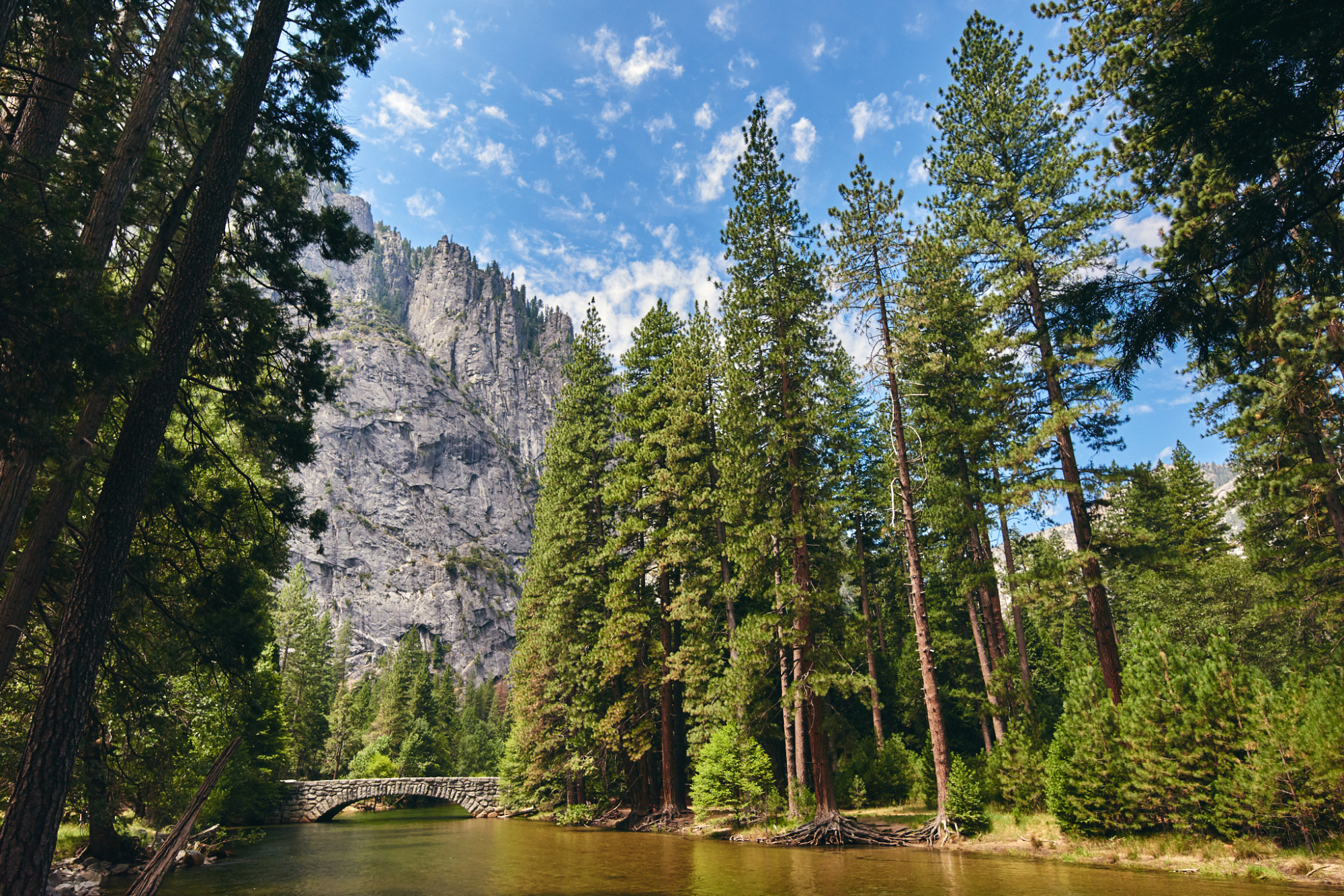 We didn't camp in Yosemite last night and in a few days, we'll move on to our next park. I understand that in the middle of the nineteenth century, bears raided the campgrounds foraging for human food that they had been taught to love by the new settlers who baited the bear as a spectacle for park visitors. Despite the danger, I still wonder at the thought of sleeping under the stars in the valley and dwelling on earth that had been carved out by rivers and glaciers. One night in a place like this is not even a speck that would register on a global timeline. It's as if we are living in the most perfect window of time that could have ever been.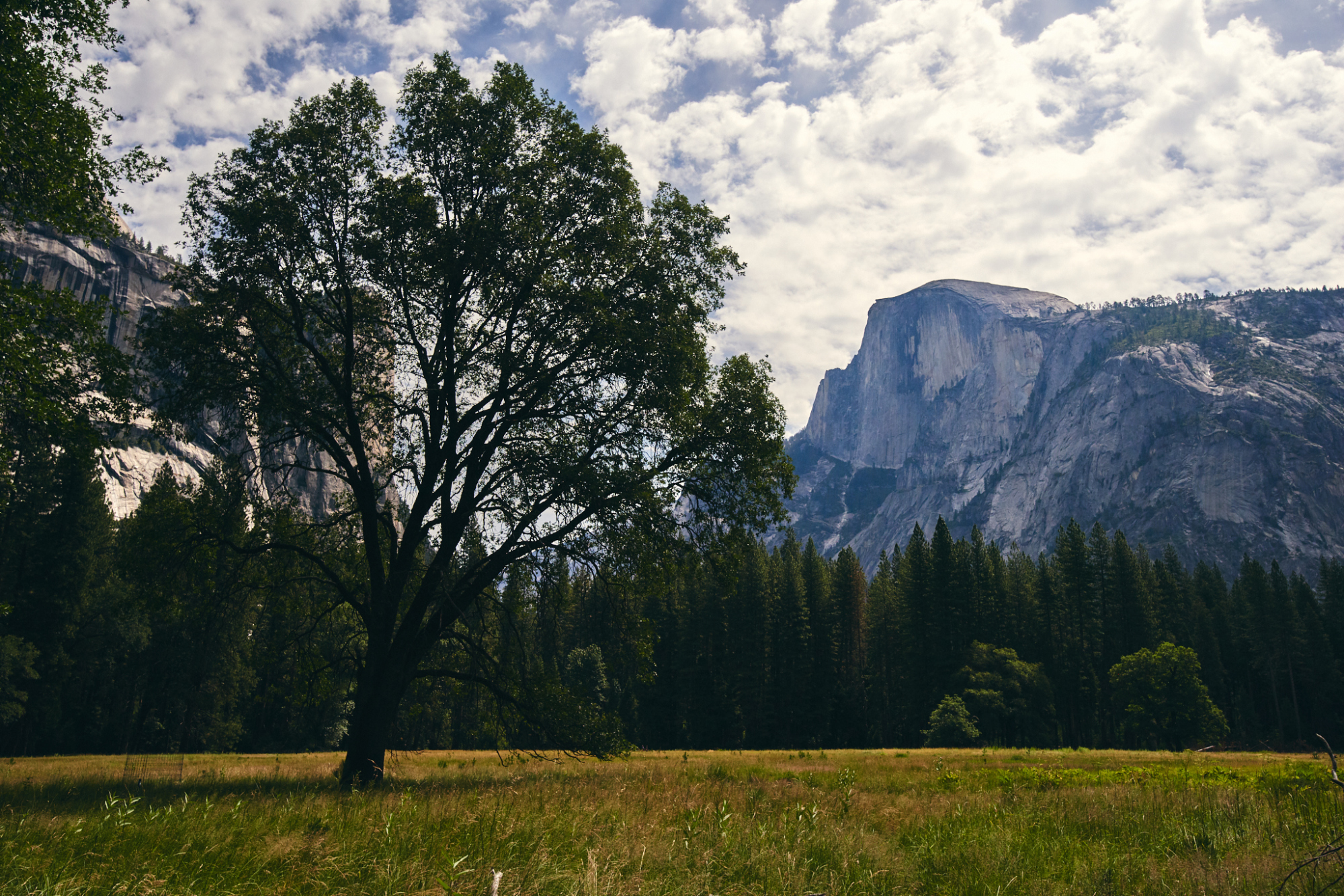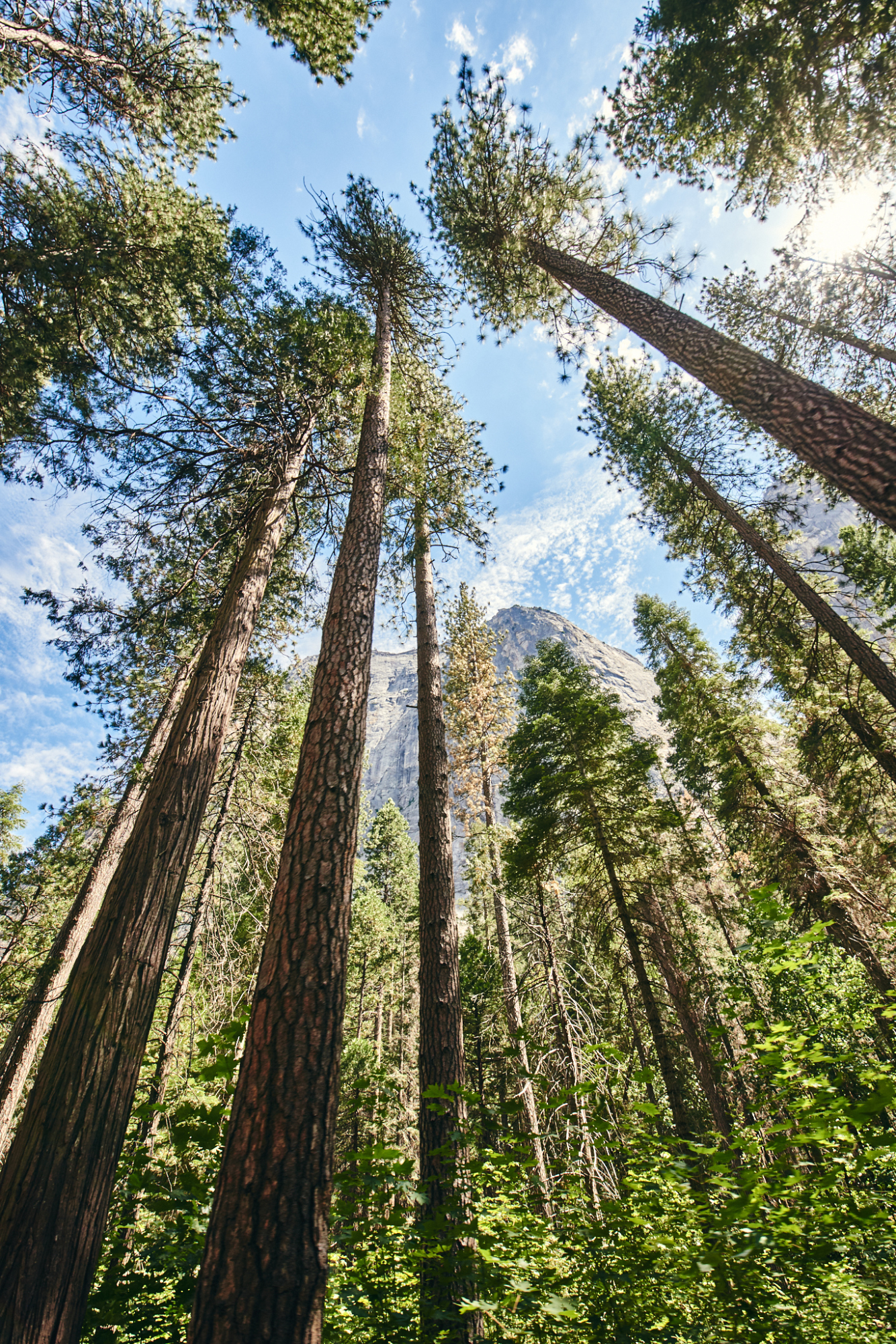 Our venture into the park this morning involved winding roads, traffic, spectacular views that fade too quickly as we turn to snake our way up down and around the sheer cliff faces that rise and protect the valley. They have names like Sentinel, Cathedral, El Capitan, and Half Dome. I remember hearing that the Ahwahnee referred to the cliffs as teeth that surround the mouth in the valley.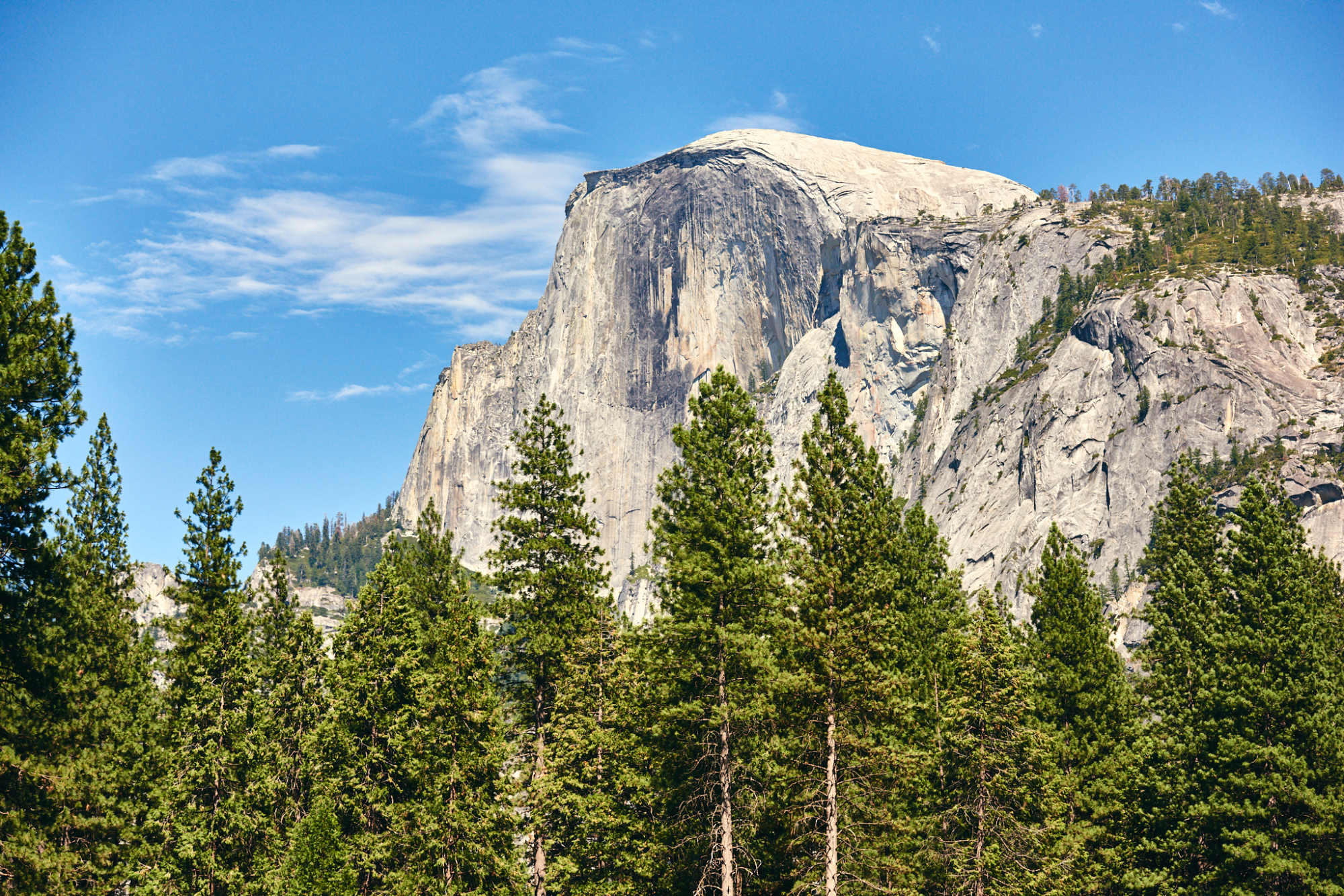 As we hiked our first trail of the day, I was immediately impressed by the strength of the Merced river that was still raging even a month after it's usually calmed for the season. Trees lined the banks except in places where elderly trees had fallen and given themselves to the current while making bridges for the bears. We weren't sure how to cross this particular section of river, but it turned out to be a very simple process for the black bear that we saw walking no more than one hundred feet away from us. I didn't get pictures of that bear because I was just a little busy making sure I knew where the kids were and that they were not attempting to make more direct contact with the animal.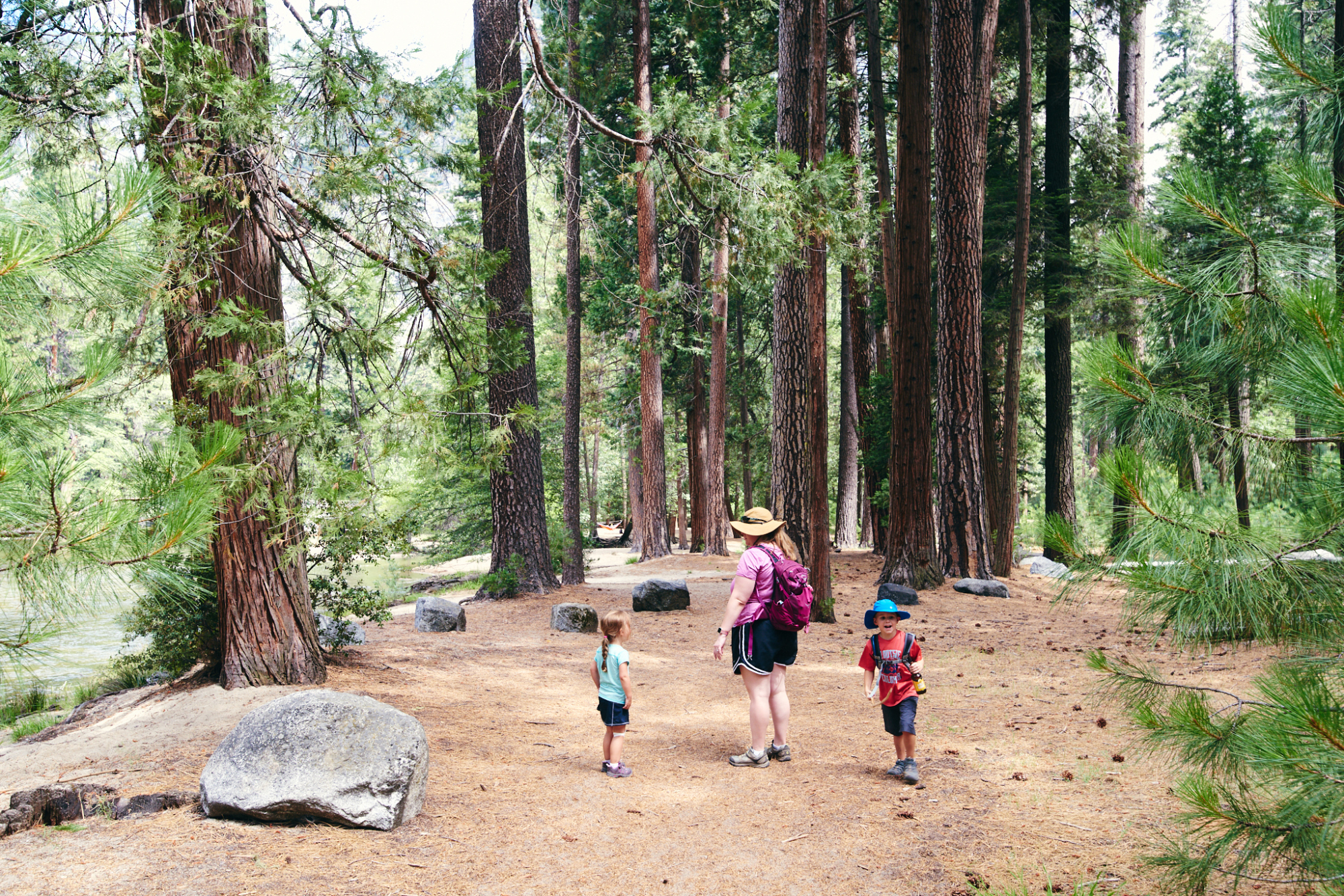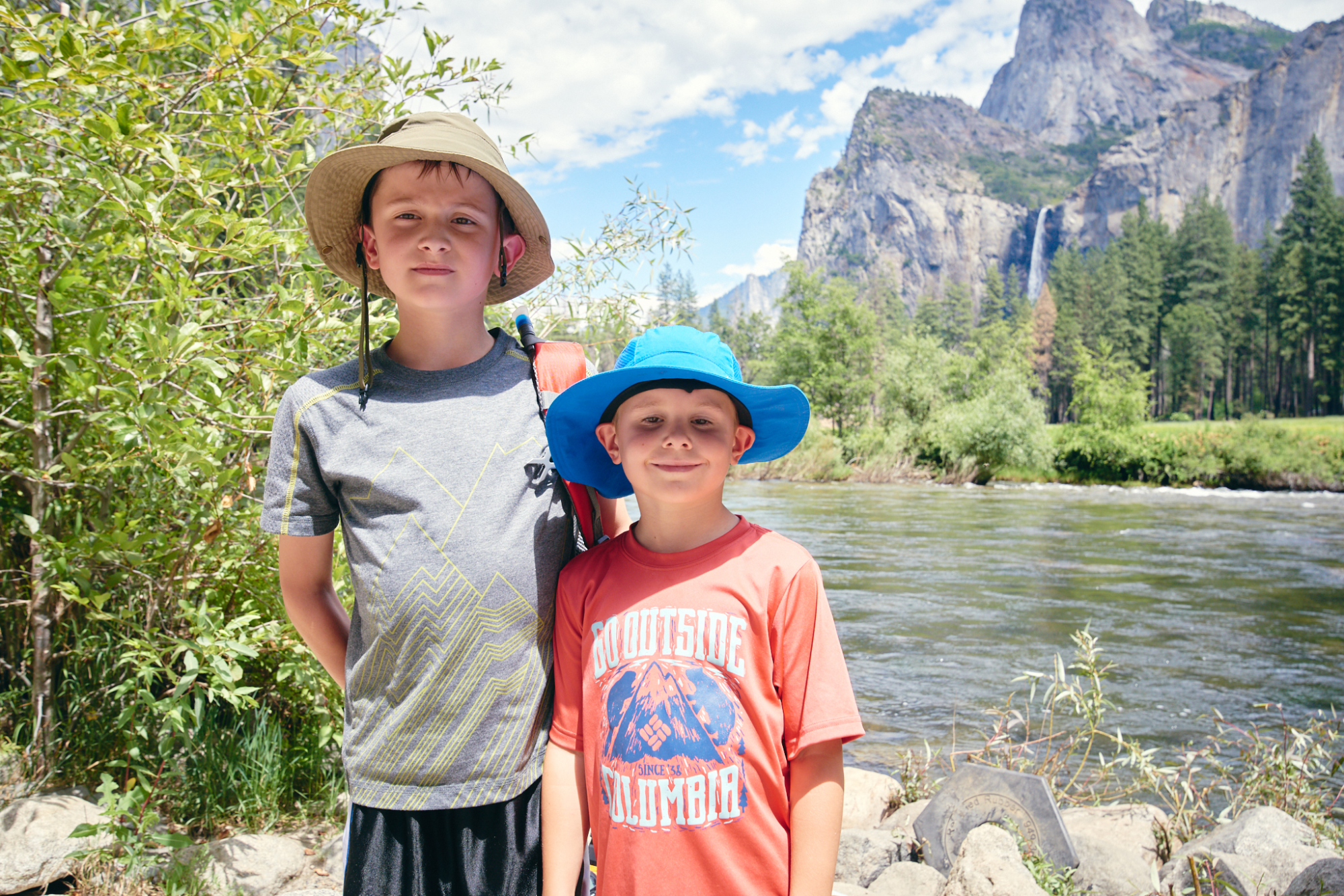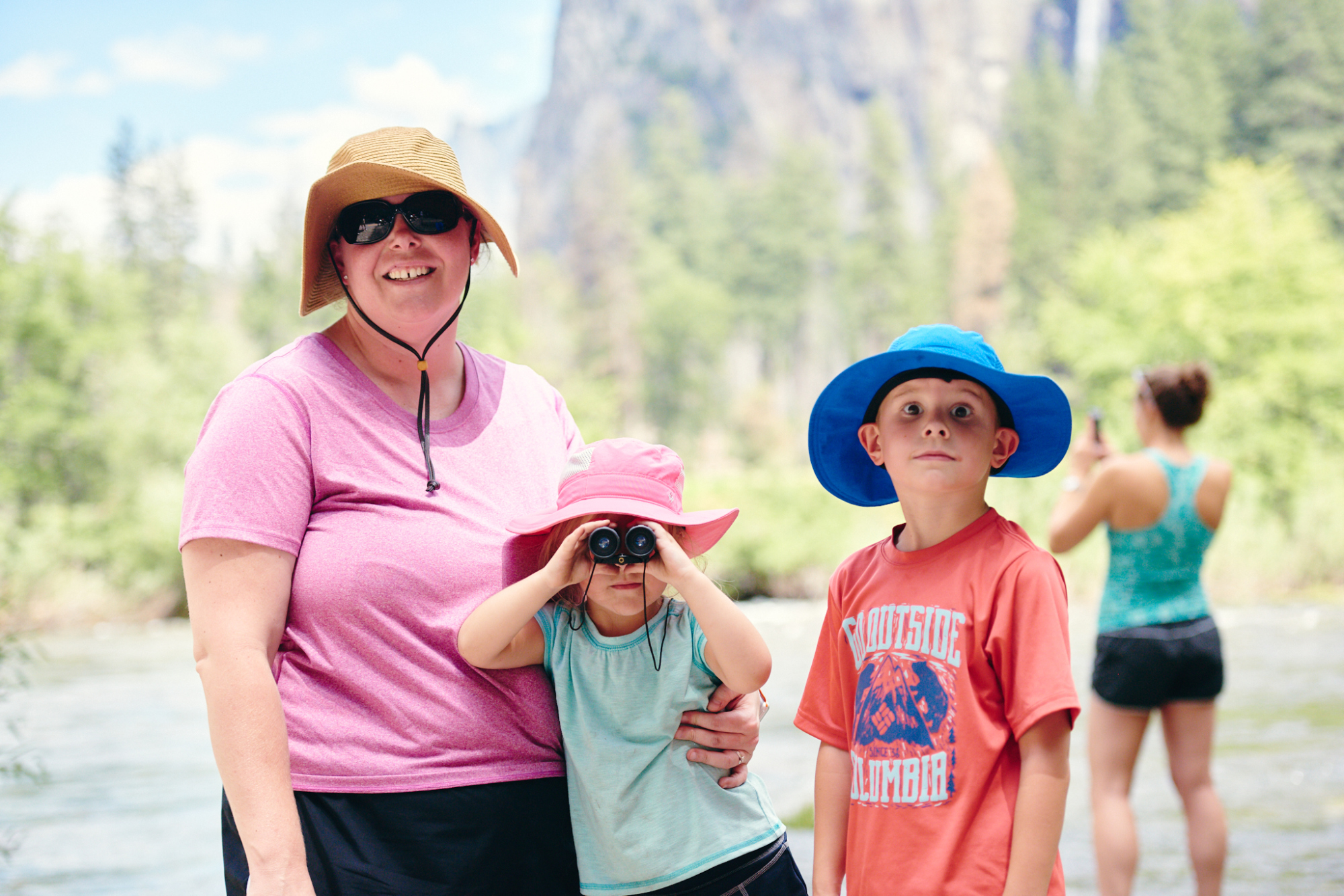 We ate lunch and took an afternoon tour with a ranger to see the most notable sights from the convenience of an open tram. I might have preferred to see these things on foot, but competing with the other few hundred thousand people that seemed to be in the park today made it simply more practical. I do always learn to appreciate the details of a park's history and culture from the rangers who lead these tours. After the tours, I always feel like I'm seeing more of a park's character than is possible before. I'm always looking at the features of the park, but the court helps me to think about and understand the details regarding how and why things came to be the way they are.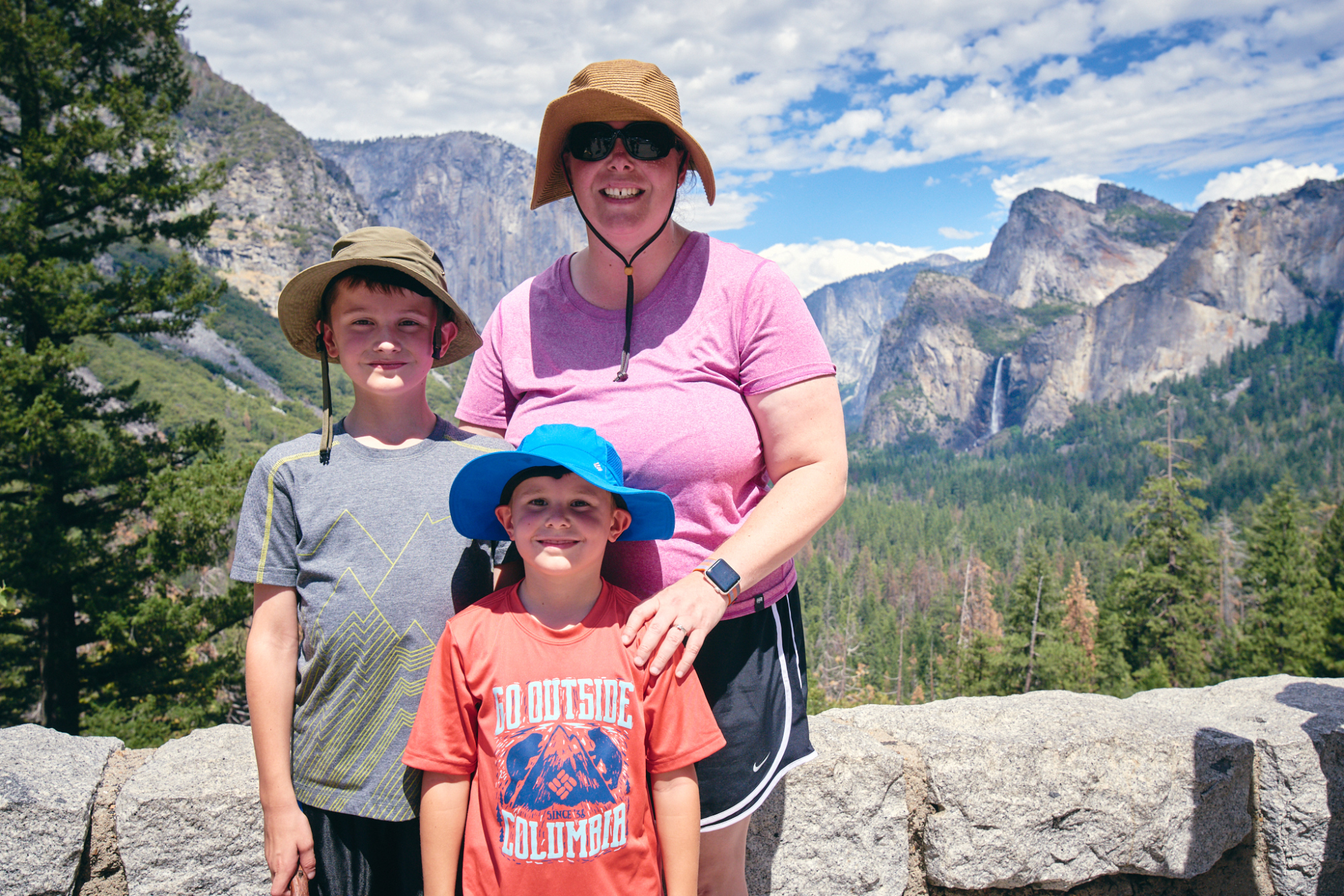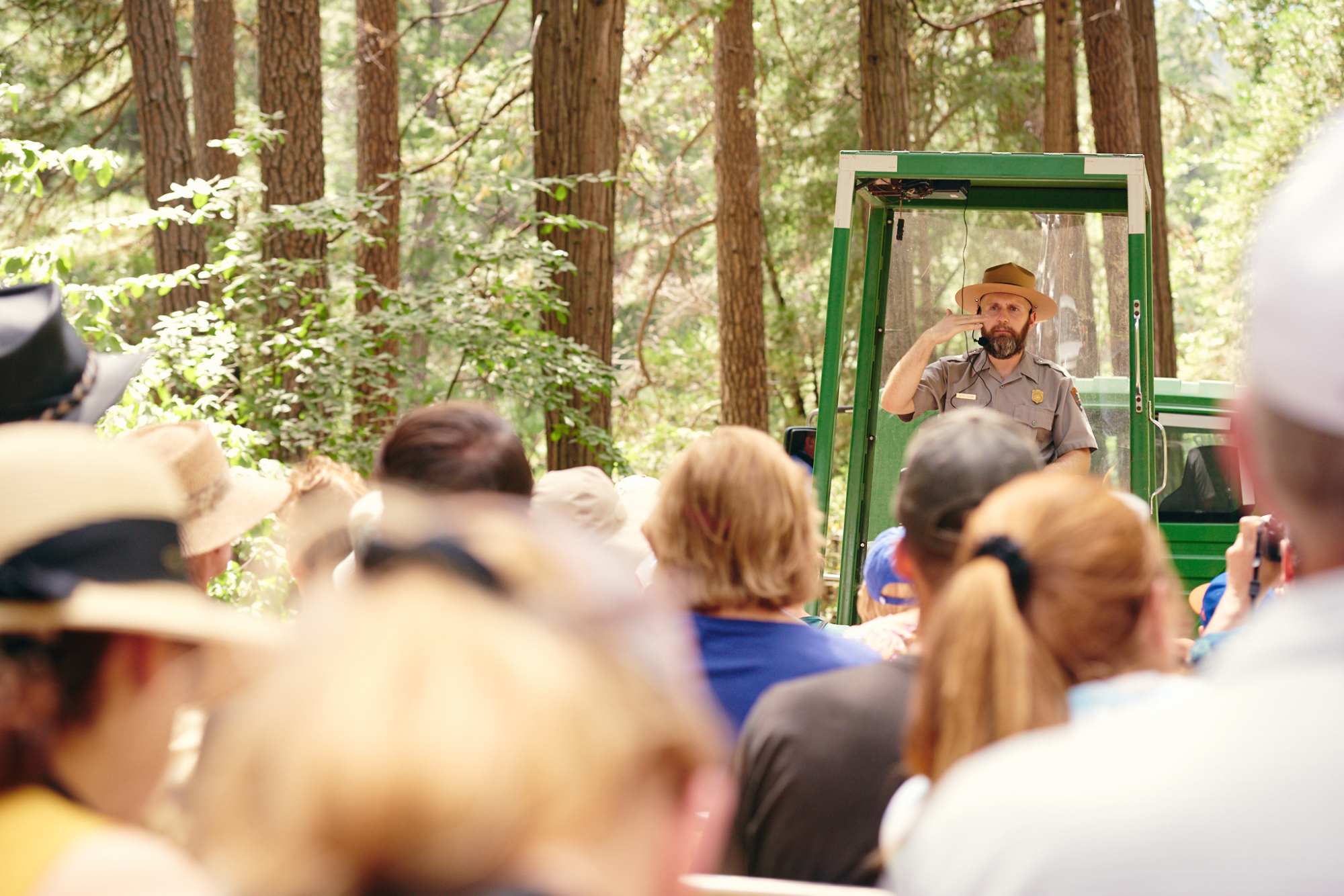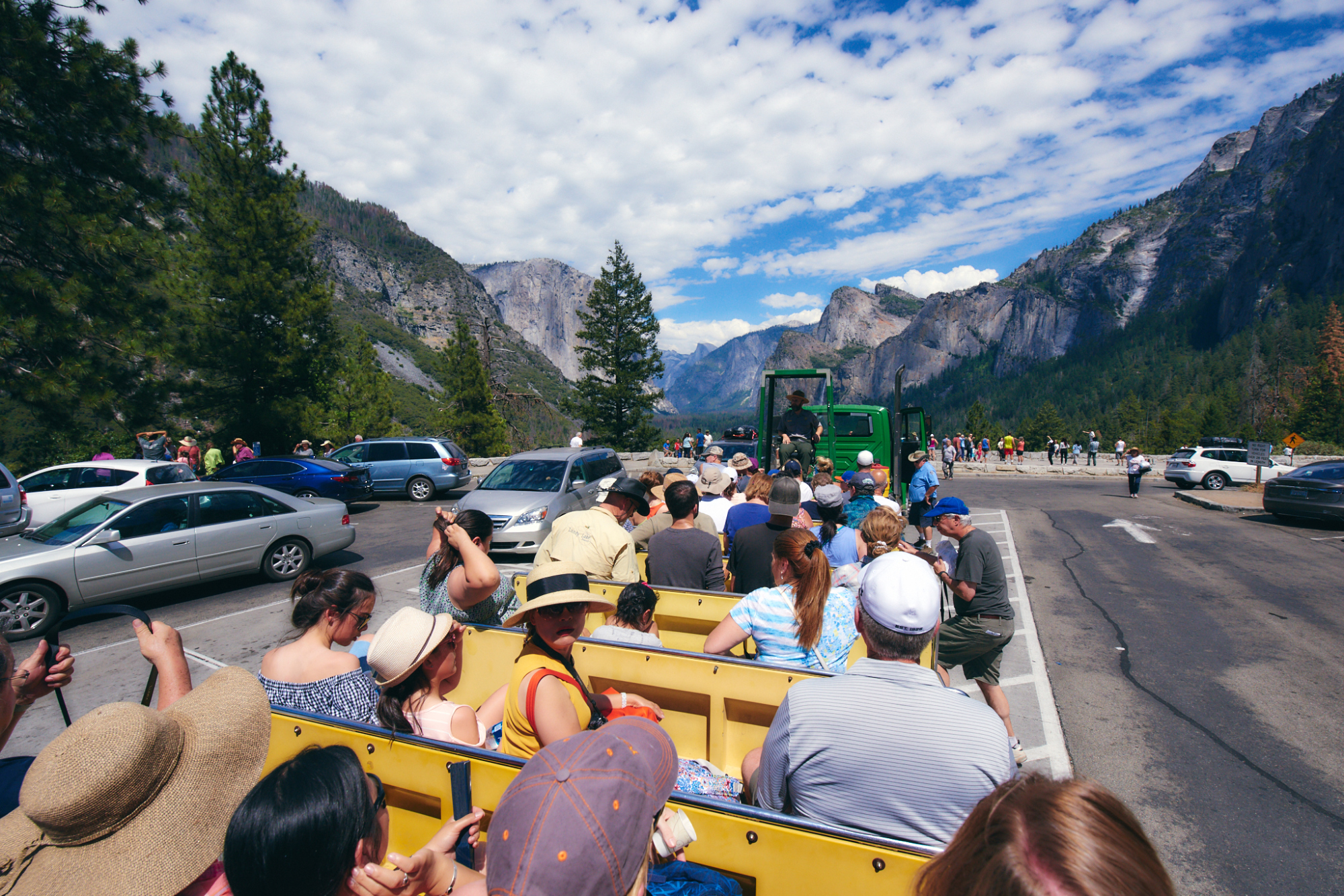 The boys got their Junior Ranger books signed and we went back to the RV to pack everything up and head our to Glacier Point, a spot that the ranger mentioned as worth visiting as one of the only places above the rim of the valley that were not marked as wilderness, We never made it to Glacier Point, though. The RV is thirty-two feet long and we were encouraged by several foreboding signs that we should not attempt to move past another point three quarters of the way up the road.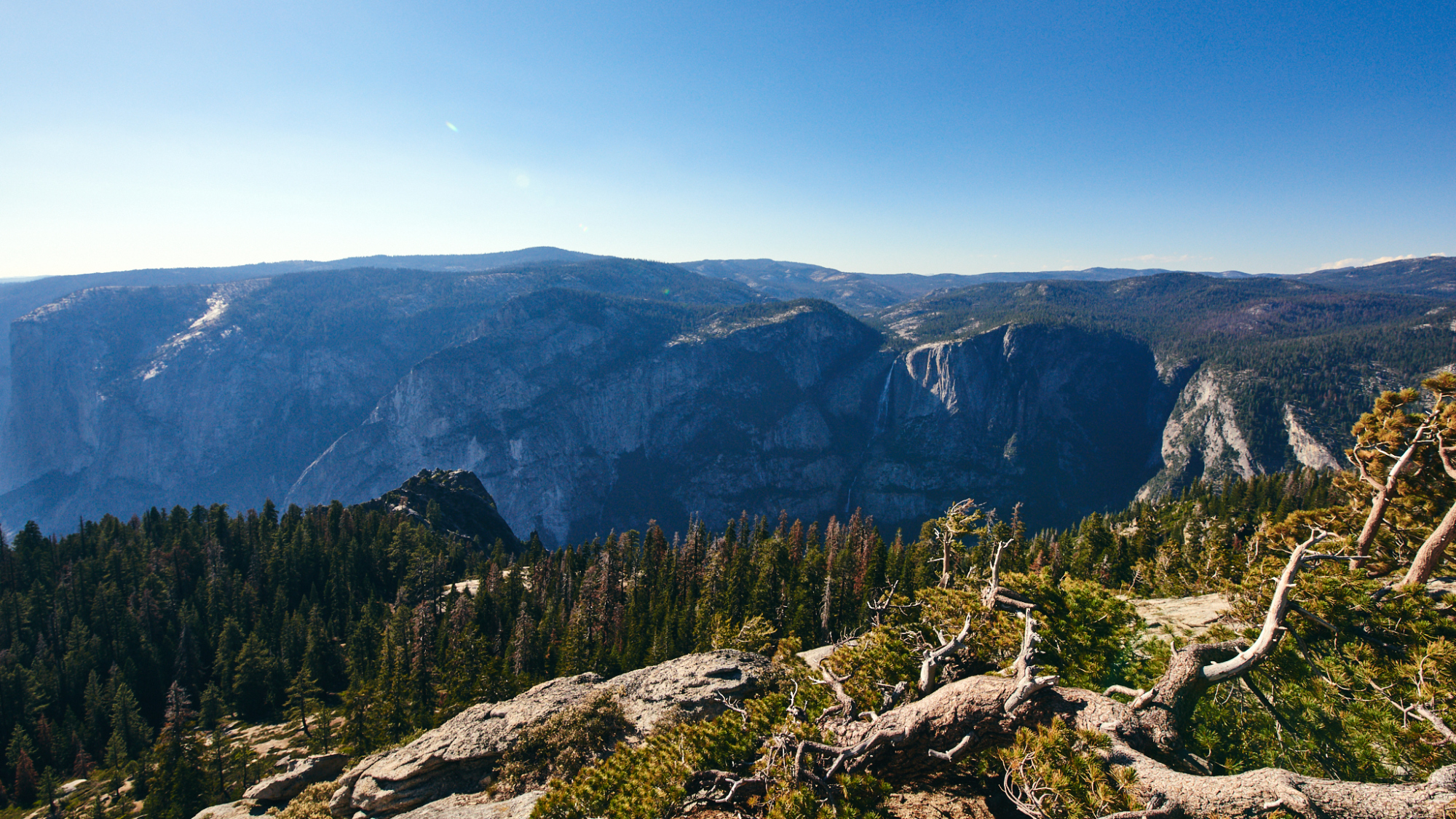 I asked, but nobody else really wanted to go with me. I was slightly disappointed that I couldn't get one of the boys to hike the trail with me, but I also knew that I'd be able to move faster and spend more time focusing on my photographs if I didn't have to worry about anyone else keeping up or getting hurt on the rocks. After about twenty minutes, I reached the edge of the Sentinel Dome. After another minute, I was on top of the world and giddy because I had not expected to be so impressed.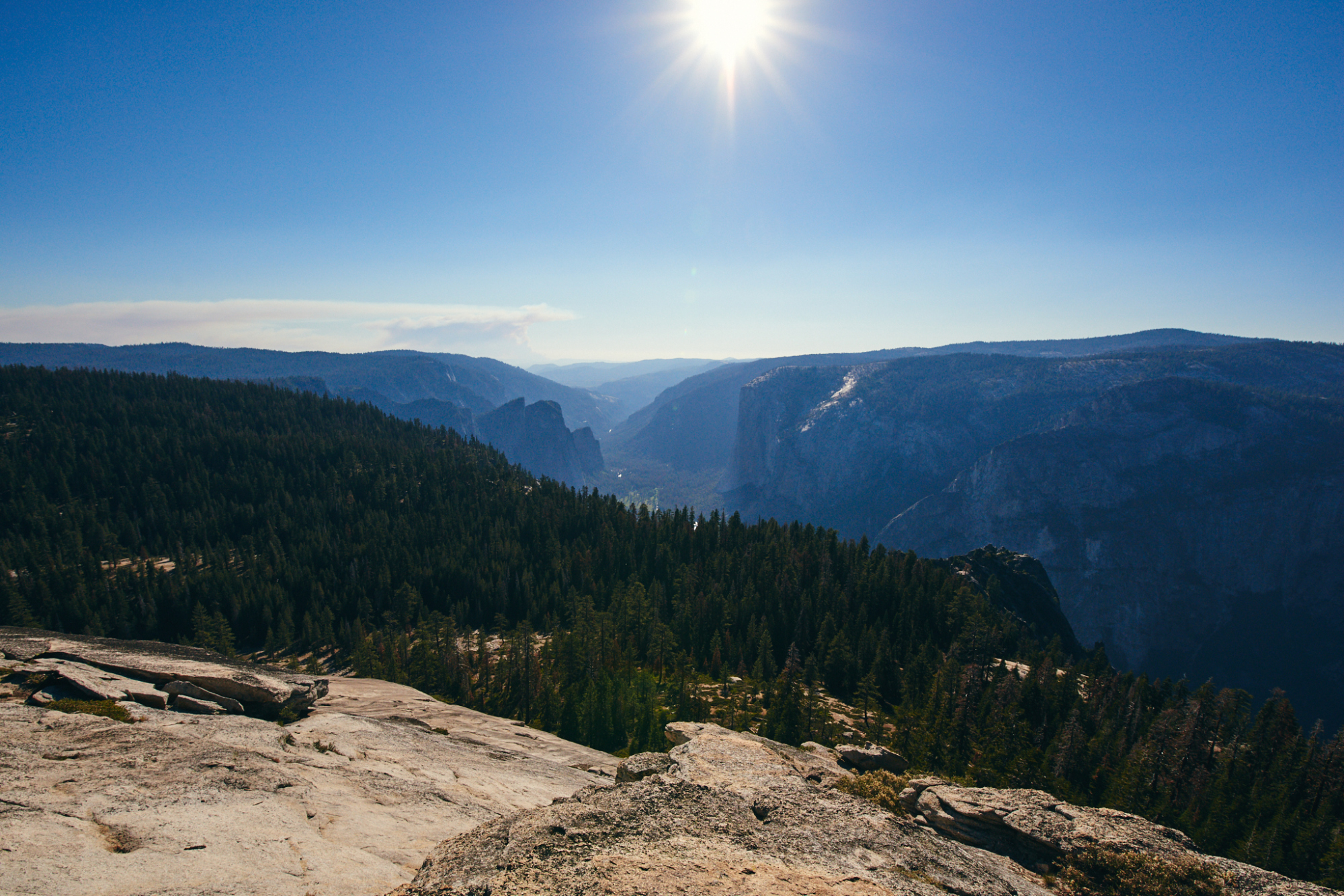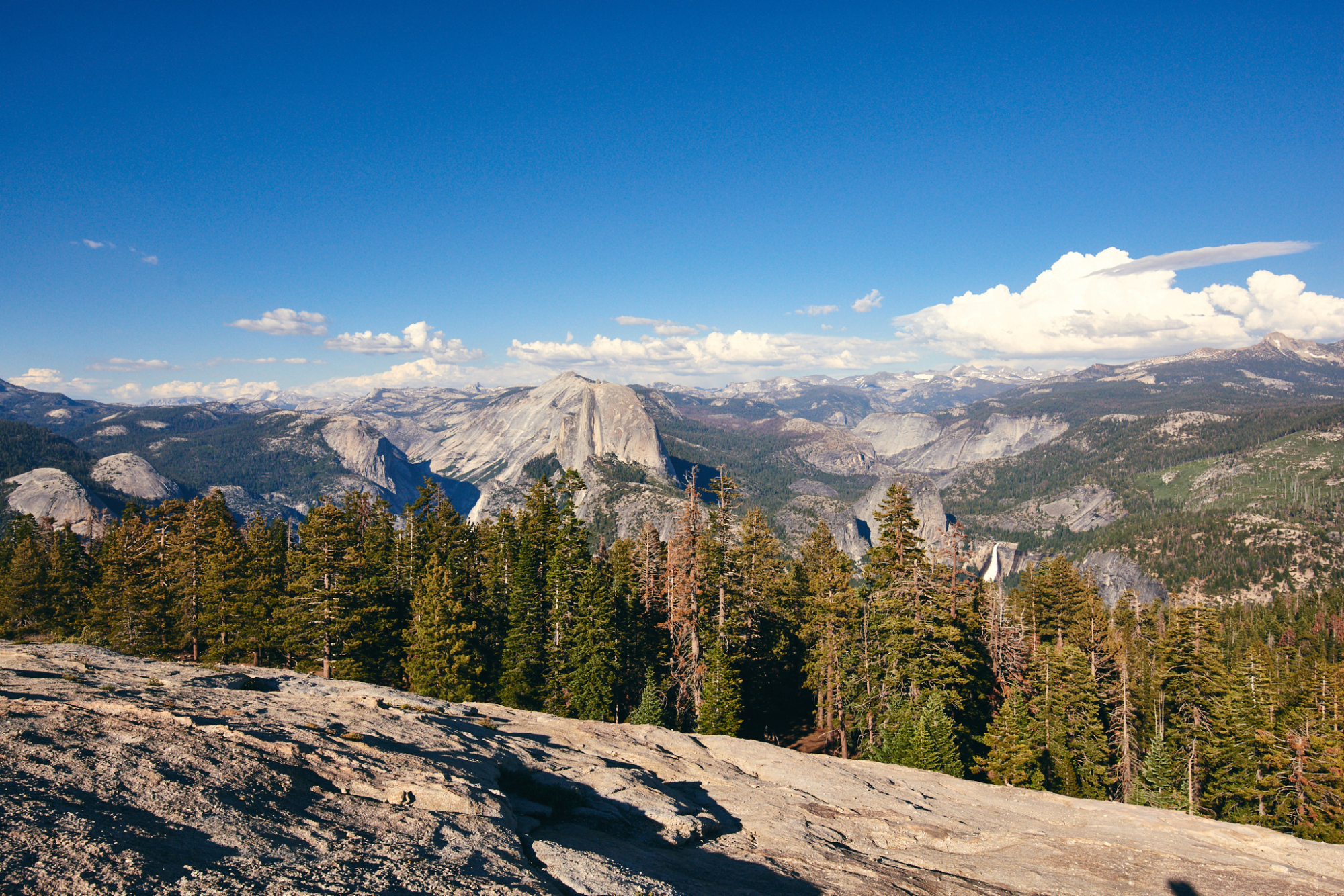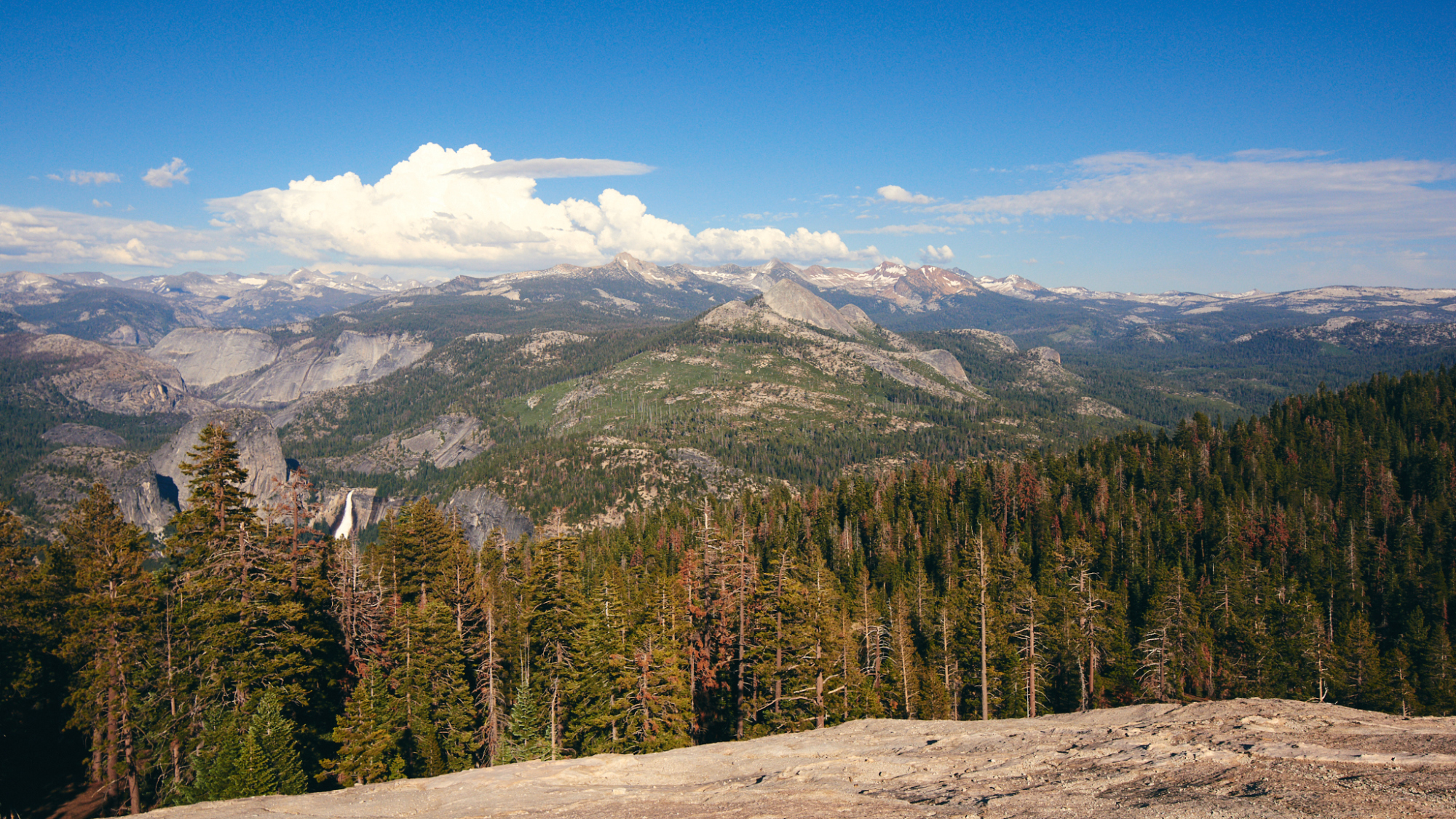 And it was that moment that I fell in love with Yosemite and the Ahwahnee valley. Up there, removed from almost everyone and so far away from evidence of human influence, I saw what those First Nations and explorers had seen. I saw the inevitable attractive force that makes a man want to live with nature and be at peace with the land. It's enough to change you if you're not careful.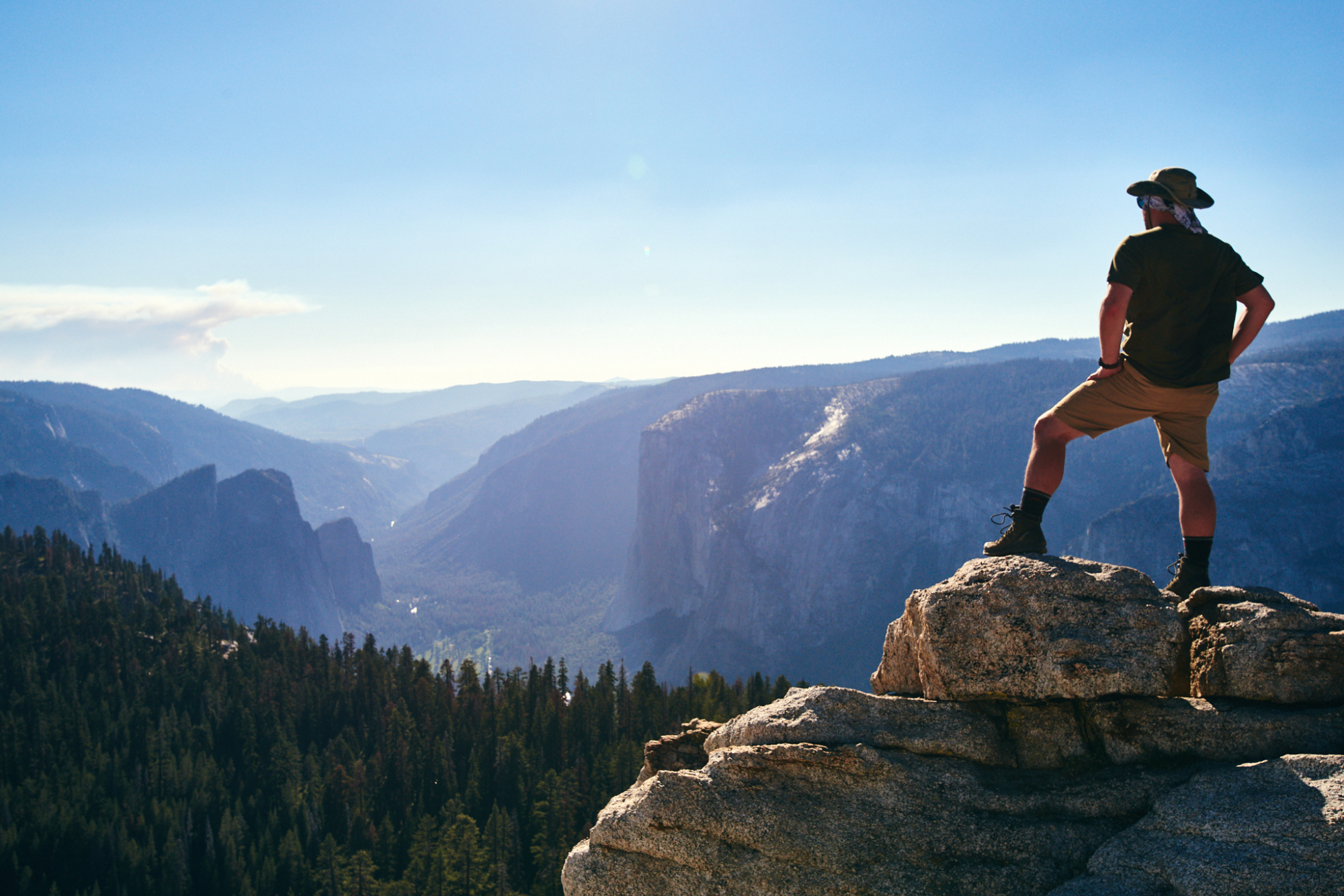 As I was packing my platypod rig, I noticed a group of five fast friends who were talking on top of the dome. We were nearly the only ones there, save a couple loners like me. I offered to take some pictures for them and email them when I had some service. Jake, Trent, Justin, Brenda, and Kim, I hope you all have a great rest of your journey and I'm so glad that I got to share mine with you for a few minutes. Cheers to adventuring spirits!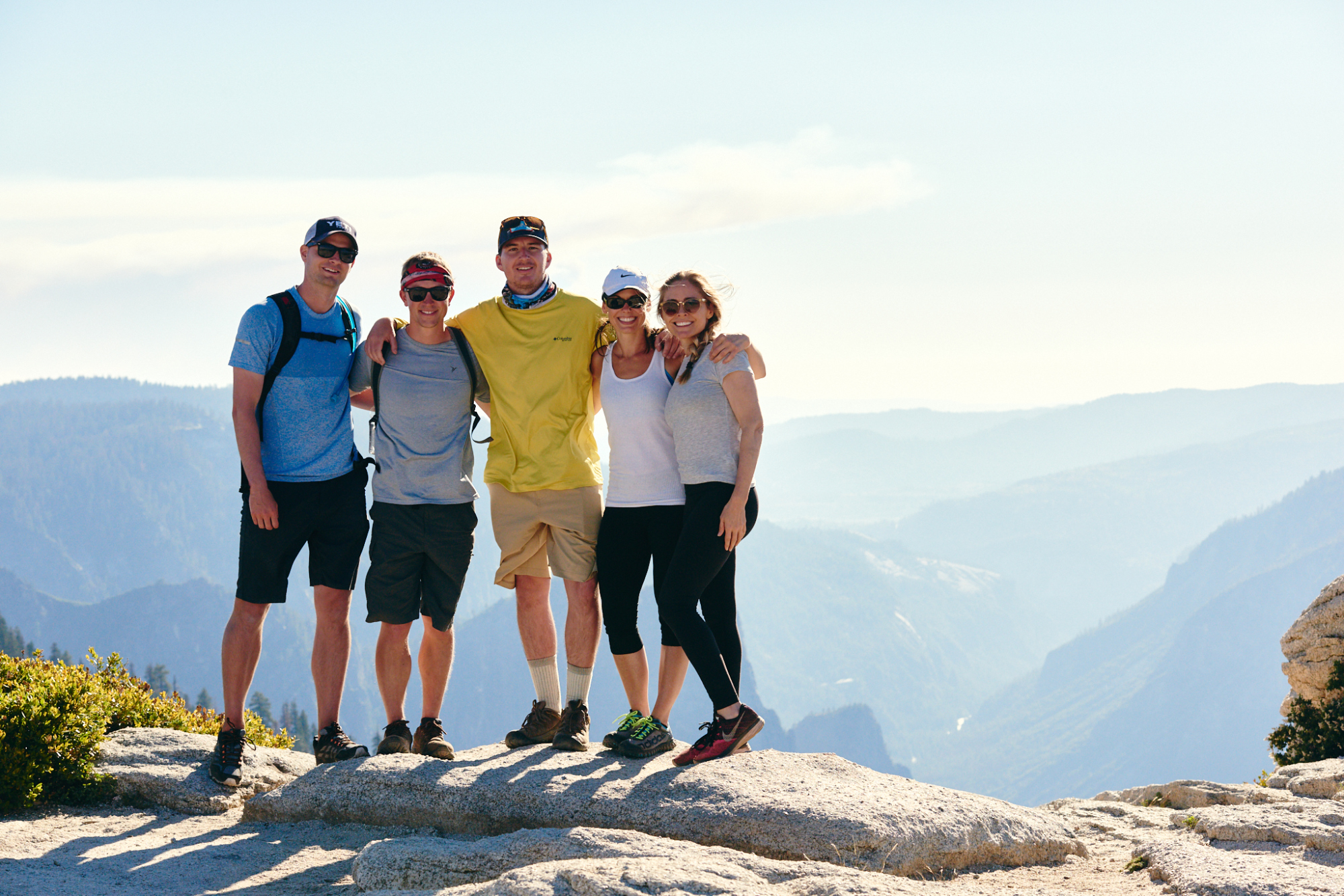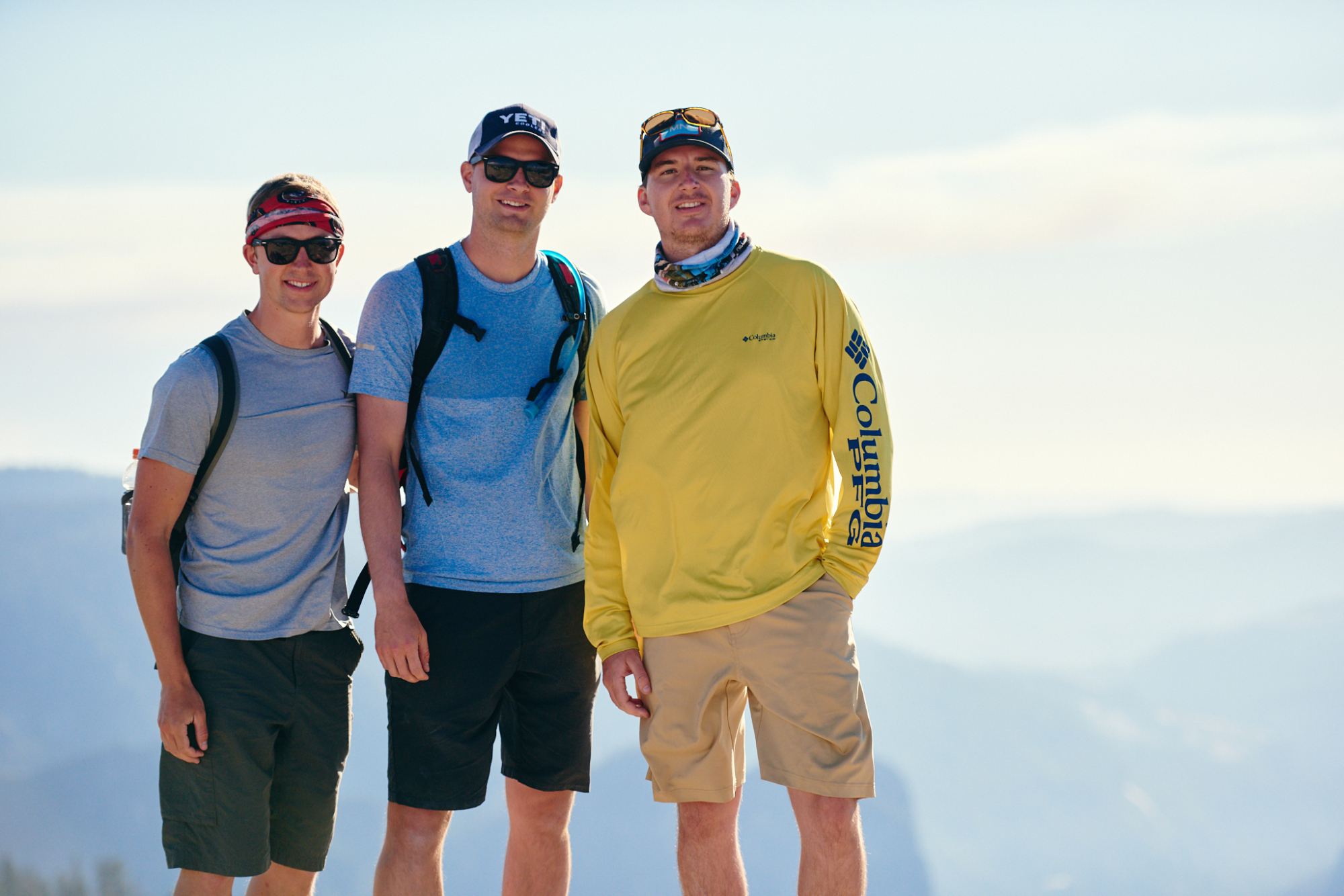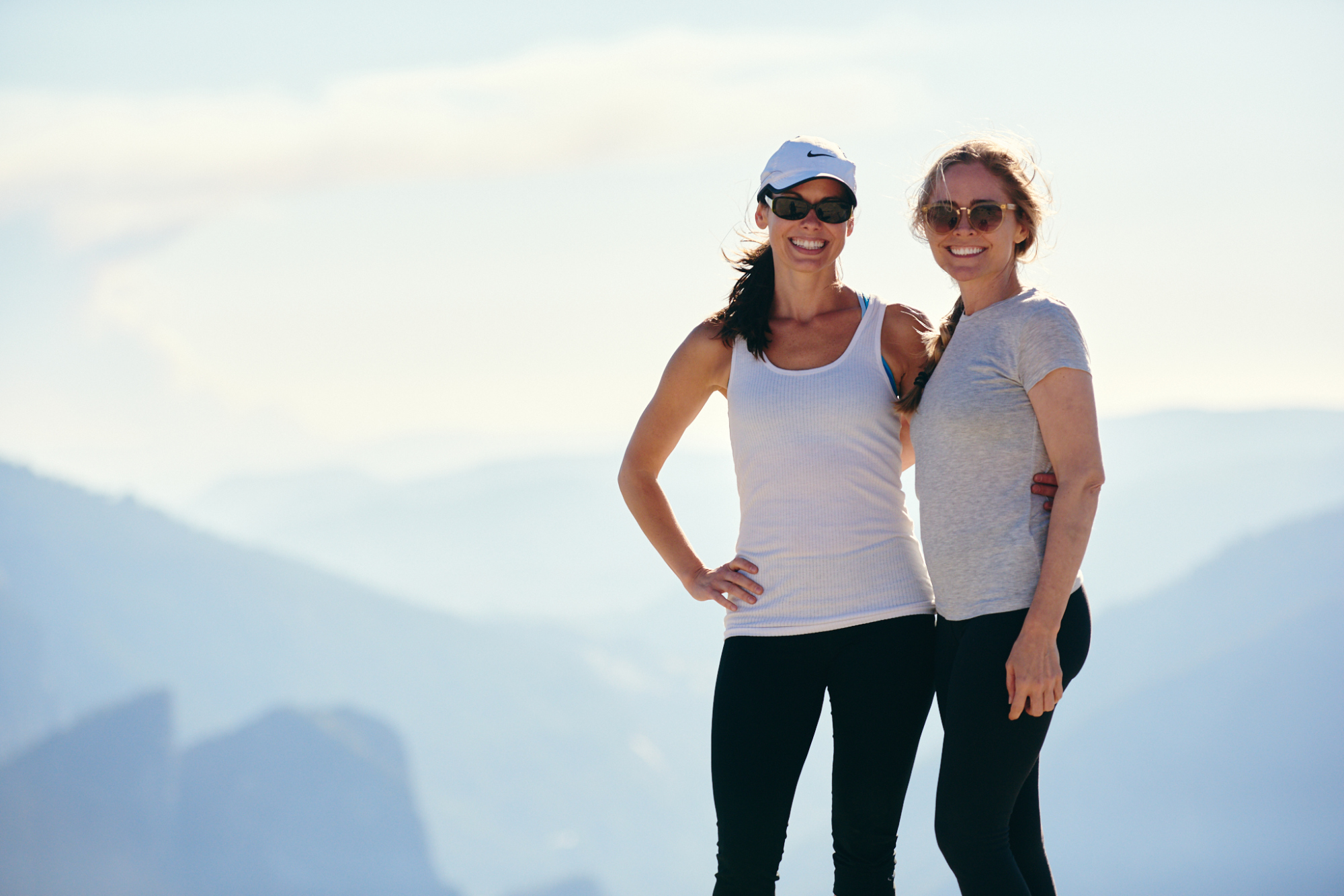 Thanks to everyone for reading this and for being patient with my internet delays. I miss most of you;) But, we're about half way done and we're on track to be back in early August. As always, friends, take care!
- Wayne
Magnificent photography. You have really captured the essence of Yosemite. You have many to print and enlarge. Thanks for posting these and writing about your trip.
Dan
It's more than just a checklist to me, as I'm sure you know, Ginger:) Visiting these parks has really stirred something within me!